The Alexis de Tocqueville Centre for Political and Legal Thought, Faculty of Law and Administration, University of Lodz, Lodz, Poland will contribute to the international efforts to celebrate the legacy of Magna Carta. In October of 2014, it will hold the conference entitled Magna Carta. Our Common Heritage of Freedom. Central & East European Perspectives. The conference will summon historians and legal historians from Hungary, the Czech Republic, Poland, Ukraine, Belarus and Lithuania as well as Britain itself.
The purpose of the conference is to present the successful attempts to limit the royal power by law and to protect the privileges of the nobility (or the Cossacks in Ukraine) which were carried out from 13th to 18th centuries in the countries of the region. The scholars will outline the historical context (including the political constellations, the social structure, the sources of the ideas of freedom) which led to the demands of legal privileges for some segments of society in their countries. They will present the historical development of these privileges as well as the codifications of all the principles of freedom in the fundamental legal acts. Moreover, they will outline the emergence and structure of political and legal institutions which were to guard and secure these principles. Additionally, they will analyse the factors (both foreign and domestic) which led to the subsequent demise of these principles and institutions as well as the attempts at their resurrection or renewal. In conclusion, the scholars will indicate the legacy of those political and legal experiences which are to be found both in the past and today in their so-called constitutional identity, constitutional arrangements, political projects in the countries of the region. All in all, they will argue that it is those experiences, institutions, and practices that contribute, along with Magna Cartaand its legacy, to the common European heritage of freedom.
For more information, click here.
Featured Article
The early settlers in the United States took with them copies of the Magna Carta. One undertaking given by King John in that Charter was as follows: No freeman shall be arrested or imprisoned or disseised or outlawed or exiled or in...
Read on...
Recent Articles
Stay updated
If you would like to keep informed about the work of the Magna Carta Trust and our partners, please sign up to the newsletter below.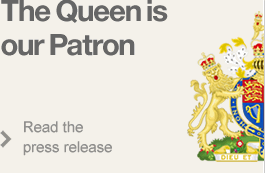 Become a Supporter
There are a number of significant supporter opportunities. Register your interest early to ensure the widest range of options.
Find out more