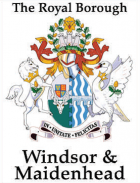 The Royal Borough of Windsor and Maidenhead is heavily engaged in the celebration of Magna Carta's 800th in 2015.  The Parish of Wraysbury lies within the Royal Borough on the opposite bank of the river Thames to Runnymede.  In the Parish is a 2,500 year old yew tree, the ruins of Ankerwycke Priory and St Andrew's church, whose Norman foundation was over one hundred years old in 2015.
The area has been settled for thousands of years and recent excavations have found traces of the oldest round house yet discovered.  The body of a woman wearing gold jewellery and amber buttons also was found.  Wraysbury was part of the dower lands of Queens of England.  One the barons present at the sealing of Magna Carta, the youngest, Baron Mountfichet was the lord of the manor of Wraysbury.
Upcoming Events
5th – 7th June: St. Andrew's Church Flower Festival. Organisations and youth groups will take part. An embroidered wall hanging has been developed, depicting King John sealing Magna Carta.
8th June: Relay carrying Magna Carta through Slough, focusing on the flags of the Commonwealth.
10th June:Ghurkha Walk – Lincoln to Salisbury, via Maidenhead and Windsor.
11th June: Wraysbury Players Magna Carta Play
12th June: The Launch of the Magna Carta River Relay
13th June: Wraysbury Fair – featuring floats, archery, falconry, Morris dancing and jousting. The village will be decorated with King John's coulours.
13th June: Eton Community Fete
13th – 14th June: River Relay, departing from Hurley.
13th – 14th June: LiberTeas events across the Royal Borough.
14th June: Songs of Praise will follow a LiberTeas event.
14th June: Bell ringing to join the peal of bells rung across the country.
Other anniversary achievements:
A Dinner at the Coworth Park Hotel in Ascot on 14th March 2015
Lecture at the Guildhall in Windsor on 23rd April 2015
Dinner with Professor Carpenter as a guest speaker in April 2015
WAMCF Event at Furze Platt School on 12th May 2015
Some recognition at the Royal Windsor Horse Show in May 2015


Activities at Schools:
Years 1 to 4 are to produce something based on heraldry and Years 5 to 13 are to write a Magna Carta for today. There is to be a display of pupils' work in the cloisters of St George's Chapel, Windsor with a reception on 19th March 2015. The display will be up over Easter. A Conference will be held at the Guildhall in Windsor for groups of pupils from Years 11-13.
Churchmead School's photography Department will produce a celebratory book mark.
School children across the borough will write their own version of a Magna Carta – and younger children studying heraldry will produce a shield.  We intend to display the results over the Easter holidays in 2015 in the cloisters attached to St George's Chapel, Windsor.
LiberTeas:
In the Royal Borough we intend to participate in LiberTeas across the Borough.  Organisations will mention Magna Carta and its importance at their meetings or hold a special function.

More activities are in preparation and details are being updated.  More information is on the Royal Borough of Windsor and Maidenhead's (RBWM) website. Click here for a full listing.
Featured Article
796 years ago tomorrow a reluctant, but resigned, and most definitely scheming King John was brought to Runnymede to put his seal to the Great Charter of Liberty – Magna Carta. John might have acceded to the Barons' demands...
Read on...
Recent Articles
Stay updated
If you would like to keep informed about the work of the Magna Carta Trust and our partners, please sign up to the newsletter below.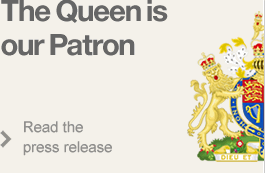 Become a Supporter
There are a number of significant supporter opportunities. Register your interest early to ensure the widest range of options.
Find out more