The Access to Justice Foundation and Legal Support Trusts
The Access to Justice Foundation is a national charity established in 2008 by the legal profession and the advice sector. The Foundation aims to provide access to justice for the most vulnerable in society by raising funds and distributing them to organisations that support those who need legal help but cannot afford it. The Access to Justice Foundation works with a network of seven Legal Support Trusts covering England and Wales.
Fundraising
The Foundation and Trusts raise funds through three main sources; pro bono costs orders, unclaimed client account donations and fundraising events. The Legal Support Trusts run fundraising events throughout the year, the most popular and well known of these are the sponsored 'legal walks' across the country. These legal walks bring together the legal and local communities; teams or individuals celebrate the work of the free legal advice sector by signing up to walk and raise money for their local Legal Support Trust. The walks take in local sights and places of interest and additional activities such as picture competitions and raffles make it a fun event for all involved. In addition to the legal walks there are also bespoke fundraising events such as the 'Great Legal Bake' and 'Golf: Dawn to Dusk Challenge'. In 2015 all the fundraising events held by the Legal Support Trusts will be Magna Carta themed, highlighting the continued relevance of access to justice; a principle at the very heart of the Magna Carta
Dates of our Legal Walks
The Foundation will be hosting fundraising walks in conjunction with Magna Carta 800th across the country throughout 2015 – more dates to be released in the New Year!
-16th April: Carlisle Legal Walk
-20th April: Lincoln/Southampton legal Walk
-27th April: Northampton Legal Walk
-28th April: Newcastle Legal Walk
-5th May: Hereford/Sheffield Legal Walk
-9th May: Kings Lynn Legal Walk
-11th May: Birmingham/Bedfordshire Legal Walk
-18th May: London/Norwich Legal Walk
-20th May: Belfast/Chelmsford Legal Walk
-1st June: Guildford/St Albans/Nottingham Legal Walk
-3rd June: Exeter Legal Walk
-6th June: Magna Carta Journey
-8th June: York Legal Walk
-13th June: Canterbury Legal Walk
-14th June: Salisbury Legal Walk
-15th June: Durham/Leeds/Brighton/Cambridge Legal Walk
-22nd June: Bury St Edmunds/Leicester Legal Walk
-29th June: Runnymede Legal Walk
-8th September: Chichester Legal Walk
-14th September: Hastings Legal Walk
-21st September: Reading Legal Walk
-26th September: Walk the Thames
-28th September: Bristol Legal Walk
-30th September: Plymouth Legal Walk
-1st October: Manchester Legal Walk
-5th October: Dundee/Aberdeen Legal Walk
-8th October: Cardiff/Swansea/Liverpool Legal Walk
-12th October: Glasgow/Edinburgh Legal Walk
-19th October: Oxford Legal Walk
Other Events
-12th March: Expertise Rocks
-26th April: London Marathon
-22nd June: The Magna Carta Cup 100 Hole Golf Challenge
-12th July: British 10k Run
-3rd October: Walk the Thames
-4th November: Great Legal Quiz
-21st November: Survival of the Fittest
Get involved
This year all our events have been coordinated with the Magna Carta 800th Celebrations. You can get involved by promoting or participating in any of the events the Legal Support Trusts are running this year. For more information visit our website at www.atjf.org.uk
Featured Article
Today is the very anniversary of the sealing of the Magna Carta, that great charter which laid down the basis for English common law, now spread throughout the world. Magna Carta gave protection of law against despotism by...
Read on...
Recent Articles
Stay updated
If you would like to keep informed about the work of the Magna Carta Trust and our partners, please sign up to the newsletter below.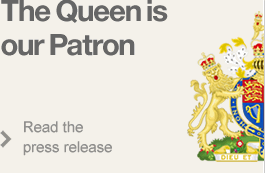 Become a Supporter
There are a number of significant supporter opportunities. Register your interest early to ensure the widest range of options.
Find out more