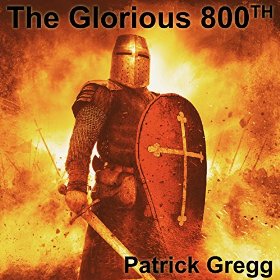 Patrick Gregg's Glorious 800th is now available on Amazon and iTunes.
The pop – rock anthem is about the sealing of Magna Carta in 1215 and the foundation of liberty.
The Glorious 800th was played to a host of international delegates at Runnymede on the 15th June 2015, Magna Carta Day. It has been added to the Royal Marine Band's repertoire, and was later rearranged by the critically acclaimed Barclay Ensemble, who performed the song at the Mock Trial of the Magna Carta Barons at Westminster Hall on the 31st July 2015.
Patrick has also written a second track, 'When I am King', which accompanies the Glorious 800th.
About Patrick Gregg:
"The Glorious 800th" and "When I am King" were specially written and composed by singer/songwriter Patrick J Gregg who is originally from Dublin and now living in London.
Patrick has participated with the following musicians in events:
Bryan Adams, Adrian Lee (Mike & The Mechanics), Celine Dione, Derrick Holt of the Climax Blues Band, Gary Moberly, Trevor Horn, Julian Donkley (Cutting Crew).
Patrick is now working with Martin Smith who is an ex member of The Electric Light Orchestra and produced the Glorious 800th and When I Am King, and has just mastered and produced Patricks new track called All This Time.
Patrick was signed to EMI SBK (USA) in the 1990's.
Download:
The Glorious 800th – Amazon
When I am King – Amazon
Simply type 'Glorious 800th' or 'Patrick Gregg' into iTunes to see Patrick's music.
Featured Article
Introduction – Runnymede and all that. Winston Churchill described the Magna Carta as "the foundation of principles and systems of government of which neither King John or his nobles dreamed". Now in Politics we're used to the law of unintended consequences...
Read on...
Recent Articles
Stay updated
If you would like to keep informed about the work of the Magna Carta Trust and our partners, please sign up to the newsletter below.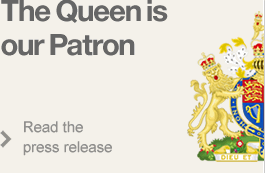 Become a Supporter
There are a number of significant supporter opportunities. Register your interest early to ensure the widest range of options.
Find out more