The City of London played an active role in the events that led to Magna Carta's creation in 1215 and the Mayor (later known as the Lord Mayor) was appointed, along with the barons, to see that its provisions were carried out. London was also the only city specifically named in the document, in the clause that stated that "the City of London shall have all its ancient liberties by land as well as by water.'
The grant requires the mayor to be presented to the sovereign for approval and to take an oath to be faithful. These provisions have been respected ever since, and still govern the annual election and swearing in of the Lord Mayor. The City of London Corporation's 1297 Magna Carta includes Edward I's seal and the original writ directed to the Sheriffs of London, ordering that the Charter be promulgated within the City. The Charter was confirmed in Parliament, which gave the document statutory force.
The City Corporation's 1297 Magna Carta is kept at Guildhall Art Gallery. The document is widely regarded as one of the finest surviving 13th-century copies. Because of its delicate nature, it currently only goes on display for special events such as Open House and City festivals. On 12th September 2014, the new City of London Heritage Gallery opened to the public, with Magna Carta spearheading the launch. Click here for more information.
The City of London Corporation is pleased to be involved in the celebrations for the 800th anniversary of the Magna Carta and will be marking the occasion through a wide range of activities, details of which will be announced in due course. Click here to find out more about the City of London Corporation's Magna Carta.
On the 1st June the City of London launched Magna Carta and the City walking tours with Temple Church. Find out more about tour availability here.
The image is of the 1297 Magna Carta at the City of London Corporation
Events:
– 19th & 20th September: City of London Open House Weekend. Sites of importance in the Magna Carta story will be open to the public.
– 19th September: A Son et Lumiere at the Guildhall, City of London. The Guildhall Art Gallery houses the City's 1297 issue of Magna Carta.
– 14th November: The Lord Mayor's Show. The 800th anniversary of the show has close links to the history of Magna Carta.
Featured Article
796 years ago tomorrow a reluctant, but resigned, and most definitely scheming King John was brought to Runnymede to put his seal to the Great Charter of Liberty – Magna Carta. John might have acceded to the Barons' demands...
Read on...
Recent Articles
Stay updated
If you would like to keep informed about the work of the Magna Carta Trust and our partners, please sign up to the newsletter below.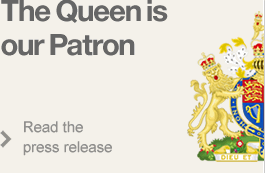 Become a Supporter
There are a number of significant supporter opportunities. Register your interest early to ensure the widest range of options.
Find out more