July
2nd – Professor Nicholas Vincent Lecture, Magna Carta: The View from Durham, at Durham University. Professor Nicholas Vincent, Speaker.
2nd – 19th – 'Magna Carta Rediscovered,' exhibition at The Beaney Museum, Canterbury.
4th – Canterbury Cathedral Lodge Magna Carta Dinner. David Starkey, guest.
6th – 10th– Magna Carta Lecture Series at University of Auckland, New Zealand.
7th – Lincoln Barons' CHarter Trail Tour.
7th – Sir Robert Worcester speaks at Cubism Law, followed by a visit to the British Library exhibition.
7th – 10th – 'Magna Cantata', Salibury Cathedral.
8th – Dr. Christian Liddy Lecture, Rebellious Citizens: 800 Years of Citizen Politics
8-11th – The British Legal History Conference, at Reading University.
9th – Sir Robert Worcester speaker at Institute of Business Ethics.
9th – Why St Albans? (7pm – 8.30pm) Museum of St Albans. Peter Burley leads a walk exploring the theme of what made St Albans so attractive to those planning Magna Carta.
10th – 'Life in 1215: Britian in the 13th Century,' British Library. Panel includes historians Dan Jones, Marc Morris, and Helen Castor.
14th – Commemoration at Magna Carta Place, Canberra, Australia.
14th – 'The Relevance of Magna Carta Today', Eastwell Manor, Ashford. Sir Robert Worcester, Speaker.
15th – 18th – Souther Cathedrals Festival 2015. Magna Carta theme.
16th – Mark Carney (Gov of Bank of England) Lecture, part of the Lincoln Magna Carta Lecture Series
16th – Jonatha Guant QC, Prof David Carpenter & Sir Nicolas Bratza Lecture at Lincoln's Inn, Great Hall; part of the Lincoln Magna Carta Lecture Series
16th – 'He Has No Sovereign – from the Charter to the Convention,' Lincoln's Inn. Sir Nicolas Bratza, Professor David Carpenter and Jonathan Gaunt QC, Speakers.
18th – 'Magna Carta: Revolting Barons and French Conquests,' at Norwich Castle Museum and Art Gallery. Sir Robert Worcester, Speaker.
21st – 'Treaty of Waitangi – the Magna Charta of New Zealand: Rhetoric or Reality?' Sir Paul Reeves Memorial Lecture, Massey University Albany. Dr David Williams, Speaker.
22nd – Essex County Council Citizenship Ceremony, County Hall, Chelmsford. Sir Robert Worcester, Speaker.
24th – 'Archbishop Langton in a Circle of New Ideas,' Salisbury Cathedral. Professor Lesley Smith, Speaker.
24th – Final Day of 'Magna Carta: An Embroidery,' British Library.
25th July – 5th August – Three Choirs Festival, at Hereford
27th July – 5th September – 'In Comitatu Kantie: Kent at the time of Magna Carta,' exhibition at Kent History and Library Centre.
31st – Treason? The Mock Trial of Barons and Bishops at Westminster Hall.
Featured Article
When you were kind enough to ask me to speak this evening I was Master of the Rolls and as such ex officio Chairman of the Magna Carta Trust. The Magna Carta Trust is a charitable body devoted to increasing knowledge of and...
Read on...
Recent Articles
Stay updated
If you would like to keep informed about the work of the Magna Carta Trust and our partners, please sign up to the newsletter below.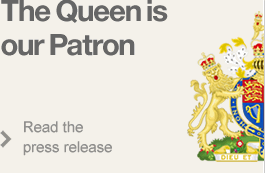 Become a Supporter
There are a number of significant supporter opportunities. Register your interest early to ensure the widest range of options.
Find out more