August
1 Aug – 30 Sep – An exhibition at the Supreme Court, 'The Impact of Magna Carta on the Way We Live.'
5th – A Liberteas event at Worcester Cathedral: 'Simon De Montfort & Battle of Evesham'
Saturday 8 August, 10.00am–4.30pm & Sunday 9 August, 12.30pm–4.30pm – Magna Carta Medieval Weekend at Durham Cathedral. Click here for more information.
10th – 15th – Lincolnshire International Chamber Music Festival. tag heuer replica Alice in Wonerland and Magna Carta theme.
13th – 'Kent's Place in Magna Carta: the Making and Preservation of a Legend.' Kent History and Library Centre, Maidstone. Professor Nicholas Vincent, Speaker.
15th August – 18th September – 'Magna Carta Canada' at the Canadian Museum of Human Rights, Winnipeg.
15th – 'Magna Carta Mayhem and Merriment' Re-enactment day at Hereford Cathedral
28th August – 6th September: Lincoln Magna Carta Festival 800. Featuring the family of Rosa Parks, Billy Bragg, David Starkey, the Levellers, Shappi Khorsandi, YouTuber Alfie Deyes, musician James Rhodes, and Poet Laureate Dame Carol Ann Duffy, DBE, FRSL.
Featured Article
Today is the very anniversary of the sealing of the Magna Carta, that great charter which laid down the basis for English common law, now spread throughout the world. Magna Carta gave protection of law against despotism by...
Read on...
Recent Articles
Stay updated
If you would like to keep informed about the work of the Magna Carta Trust and our partners, please sign up to the newsletter below.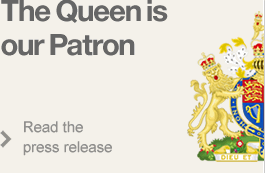 Become a Supporter
There are a number of significant supporter opportunities. Register your interest early to ensure the widest range of options.
Find out more