Unlock Democracy present Unlock Magna Carta

At Unlock Democracy, we believe that the 800th anniversary of Magna Carta represents both an exciting opportunity to engage with past political achievements and to focus on how we can create a stronger democracy, better-protected civil rights and greater public political participation. Join us throughout this year at our local and national events to debate, deconstruct and dissect British political history and to Unlock Magna Carta! We hope you will all add your voices to the conversation.
Unlock Magna Carta will run from now until October 2015. It will consist of at least 12 local events – exhibitions, lectures, study circles and theatre performances – based around Magna Carta, its history and its political significance today.
We hope local organisations will work together to organise events relevant to their area, to galvanize citizens to learn about British political development since 1215 and what is needed now to improve politics for all. We also plan to film local events to create a documentary, featuring short clips on what the Magna Carta means for people across the UK now. This film will be then be available after the project, on our own website and YouTube and will hopefully provoke further debate around the state of our democracy and political participation today.
Unlock Magna Carta will culminate in a large event in Westminster, planned for June 2015, when people involved in the local events will meet with political representatives to report on their Magna Carta activities and create their own modern charter of the rights and freedoms – a Magna Carta as expressed by local communities rather than Barons, as in 1215.
We aim to promote greater political participation through discussion of the Magna Carta, human rights and any threats to our freedoms. In particular, the project hopes to engage marginalised groups who might not otherwise be involved in political education, to learn how they can take political action and create lasting change. This will be an opportunity for people to take part in something bigger, to strengthen democratic participation as well as deepen our understanding of past events.
The anniversary of Magna Carta is an ideal opportunity to start a nationwide debate around modern civic rights and the state of democracy. As Britain celebrates the anniversary Magna Carta, we should also reflect upon the current constitutional changes and seek to engage people across the country to speak up for the future of our political system.
Unlock Magna Carta Events:
Unlock Democracy will be hosting a series of events that promote civic engagement with the 800th anniversary of Magna Carta as a timely backdrop. For more information on these events, click the event title.
Unlock Magna Carta in Lincoln: Monday, February 23, 2015 – 10am
On Monday 23 February 2015, Unlock Democracy and the Local Government Association Independent Group are co-hosting an exciting, informative and interactive seminar on re-invigorating civic and democratic engagement at Lincoln Cathedral. Click the event title for more information.
Unlock Magna Carta in Manchester:
Saturday, March 21, 2015 – 13:00 – 15:00
Unlock Magna Carta is moving on to Manchester! We want to hear from Mancunians about what you want from a modern Charter for 2015. Join us on Saturday 21 March, 1 – 3pm at the Friends Meeting House and make your voice heard!
The UK remains one of the few nations in the world without a formal codified constitution, and since the Scottish independence referendum, there has been an ongoing discussion about whether we need a new constitutional settlement. Should more power be devolved? Should rights be included in a constitution? Come and join the debate.
For more information contact Peter Davidson (Mobile: 07899-668274, [email protected]), UD Manchester Group Co-ordinator or Frances Foley, National Project Coordinator for Unlock Magna Carta ([email protected])
Unlock Magna Carta in London:
Wednesday, March 25, 2015 – 18:30 – 20:00
Unlock Magna Carta is joining up with LSE's Constitution UK project to hold the next in their series of Magna Carta-themed events. The event will take place on Wednesday 25th March, 6.30 – 8pm in the LSE New Academic Building, Room 1.04.
This time we're bringing together local community groups from across London to discuss socio-economic rights: what are they, why do they exist and should they be included in a written constitution for the UK?
Join us for a Big Questions style of debate – raising questions, discussing and debating with others in your field.
Should the right to work be included in a codified constitution?
Is the right to education as important as the right to free speech?
What does it mean in practice to have the right to adequate housing?
How could the incorporation of socio-economic rights have an impact on people here in London?
Come along, have your say and take part in this national debate. The event is free to attend, and parts of the session will be filmed for our Unlock Magna Carta documentary. You will also have the opportunity to be part of the documentary by taking part in a mini-interview for the project.
If you have any questions about the event or the projects featured, please contact Unlock Magna Carta Project Co-ordinator Frances Foley: [email protected].
More Information:
Featured Article
I am delighted to have been asked to speak to you this evening. This is an event which marks a number of important themes. As we have heard, we celebrate a major anniversary – the 50th anniversary of the Magna Carta Trust...
Read on...
Recent Articles
Stay updated
If you would like to keep informed about the work of the Magna Carta Trust and our partners, please sign up to the newsletter below.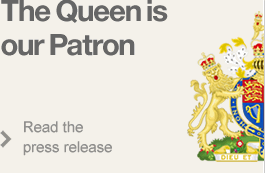 Become a Supporter
There are a number of significant supporter opportunities. Register your interest early to ensure the widest range of options.
Find out more