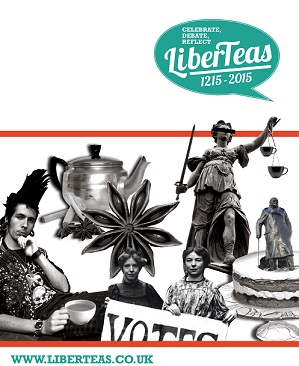 Monday 15 June marks the 800th anniversary of the sealing of Magna Carta, which was the document that laid the foundations for the rights and representation that we enjoy today. On Sunday 14th June, to coincide with anniversary celebrations on the weekend, the Houses of Parliament is working with Surrey County Council and the National Trust, and invites the nation to 'LiberTeas'.
Parliament is asking communities across the UK to take a moment to celebrate, debate or reflect on those rights which we very often take for granted but which people throughout history have campaigned to make happen or fought to preserve. Your LiberTeas event can be anything you want it to be – a picnic in the park, a Sunday lunch, a debate, a street party, an open day, or even a historical walk.
You can use the opportunity to commemorate Magna Carta or another democratic history which inspires you – such as the Chartists, Churchill, or you can take the chance to debate future changes.
Click here for more information and to register for LiberTeas.

What's the history behind the event?
Magna Carta was issued on 15th June 1215 and was the first document to put into writing the principle that the king and his government was not above the law. It sought to prevent the king from exploiting his power, and placed limits on royal authority by establishing law as a power in itself.
Magna Carta's clauses provided the basis for important principles in English law developed in the fourteenth through to the seventeenth century. Many of the clauses of Magna Carta have been repealed over the years but some still underpin the UK legal system.
Many people see Magna Carta as the beginning of our liberties, a journey which, through years of development, campaigning and law making, now manifests as the rights and representation we enjoy today.
On Monday 15 June Surrey County Council and the National Trust are organising the signature moment for the Magna Carta anniversary year on the Meadows at Runnymede, where the Great Charter was sealed, with a large LiberTeas picnic in the afternoon. The first 800 people or groups to register a LiberTeas event will have the chance to be invited to this special event.
Click here for more information & registration.
Learn more about Magna Carta & UK Parliament.
Click here to download the LiberTeas leaflet.
For further press information please contact:
Sophia Linehan, 2015 Anniversaries, Communication and Partnerships Manager
lineha[email protected] | +44 (0)20 7219 2283 | +44 (0)7917 488 544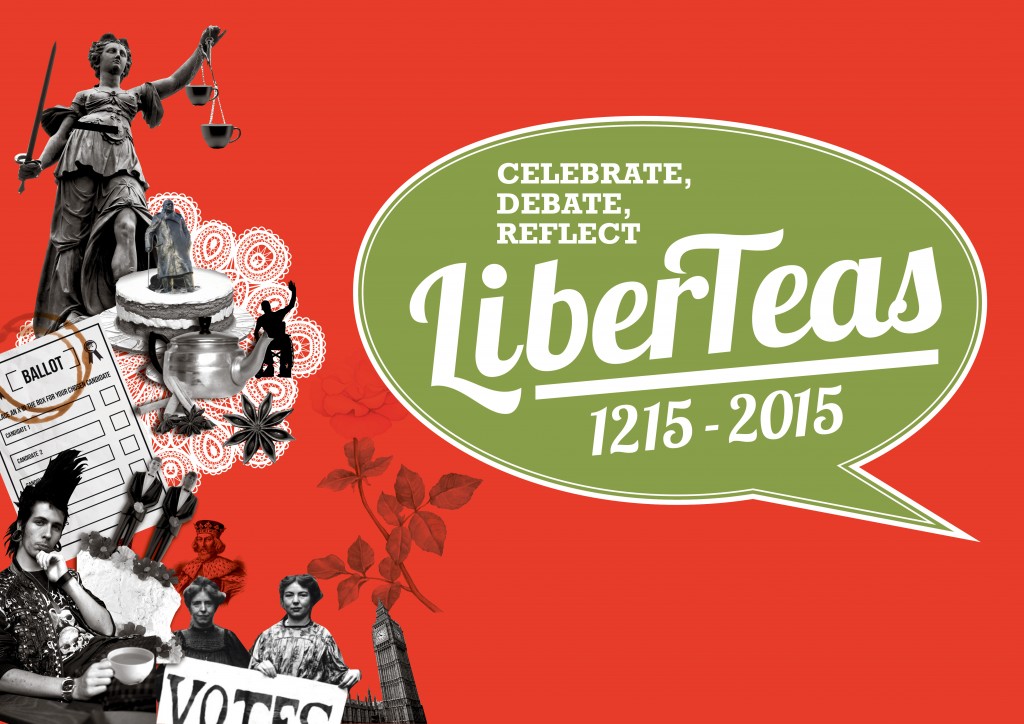 Featured Article
Today is the very anniversary of the sealing of the Magna Carta, that great charter which laid down the basis for English common law, now spread throughout the world. Magna Carta gave protection of law against despotism by...
Read on...
Recent Articles
Stay updated
If you would like to keep informed about the work of the Magna Carta Trust and our partners, please sign up to the newsletter below.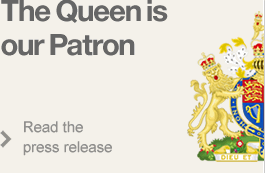 Become a Supporter
There are a number of significant supporter opportunities. Register your interest early to ensure the widest range of options.
Find out more