Magna Carta features in many of the literary events in 2015. This year an enormous amount of new literature has been published on the topic, so it is only right that the Great Charter is the subject of many of the Literary Festivals in the commemoration year. Speakers on the topic range from our Chairman, Sir Robert Worcester, to distinguished academic Nicholas Vincent, and even public icon Stephen Fry.
Below is a list of the Literary highlights of this year where Magna Carta takes centre-stage.
Click here to view an up-to-date list of the Magna Carta books being released in 2015.
Upcoming Literary Festivals:
Blenheim Palace (24th – 27th September)
The English Heritage Lecture: Magna Carta – The Making and Legacy of the Great Charter
Dan Jones, Speaker. Click here for more information.
Warwick Words Autumn Festival (2nd October)
'Magna Carta: the Foundation of Freedom'
Magna Carta 800th Chairman Sir Robert Worcester, Speaker. Tickets £10/£12. Click here for more information.
Shoreham WordFest (3rd October)
Magna Carta: Foundation of Freedom
Dr Emm Johnstone, Speaker. Tickets £5/£7. Click here for more information.
Previous Literary Festivals:
Oxford Literary Festival
Magna Carta: Foundation of Freedom
26 March, 2pm Divinity Rooms.
Speakers: Sir Robert Worcester, Chairman of the Magna Carta 800th Anniversary Committee, and Professor Nicholas Vincent. Chaired by Bodleian Librarian Richard Ovenden.
Two experts on the Magna Carta, Professor Nicholas Vincent and Sir Robert Worcester, share their enthusiasm and knowledge for the greatest constitutional document of our times, which has a special significance for Oxford. King John was born in Oxford while the Bodleian Library holds four of the original 13th-century manuscripts. The Gloucester 1217 Magna Carta will be on display at the Bodleian's Marks of Genius exhibition during the festival.
This year is the 800th anniversary of the signing of the Magna Carta, which provided the basis for legal and political systems around the world. The story is told in Magna Carta: Foundation of Freedom 1215-2015, a series of reflections by experts from across the world edited by Vincent.
Vincent is professor of medieval history at the University of East Anglia, author of Magna Carta: A Very Short Introduction and historical adviser to the British Library's forthcoming Magna Carta exhibition. Worcester, founder of the MORI polling organisation and a member of and contributor to many voluntary organisations, is chair of the Magna Carta 800th anniversary committee. The event is chaired by Bodleian Librarian Richard Ovenden.
Click here for more information and ticket availability.
Chipping Campden Lit Festival
Magna Carta
9 May, 10am. Chipping Campden School, Main Hall.
Speakers: Sir Robert Worcester, Chairman of the Magna Carta 800th Anniversary Committee, Professor Anthony Musson, University of Exeter.

Sir Robert Worcester and Anthony Musson discuss the Magna Carta, a document widely regarded as a potent symbol of the freedom of the individual. In exploring the Charter's genesis, and its enduring importance through subsequent centuries across the globe, they debate whether it is the foundation of democracy and if King John's bargain with his barons is still relevant today. Antony Musson demonstrates with illustrations how images from statutes to illuminated manuscripts provide an insight into the Charter's political and legal influence.
Click here for more information and ticket availability.
Hay Festival
Stephen Fry and Guests: What do we want?
Saturday 23 May 2015, 8.30pm, Tata Tent.
Speakers: Stephen Fry & international guests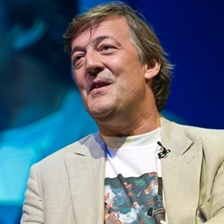 Eight hundred years after a gang of barons met in a tent by a river, which Rights do we want to fight for today? A fortnight after what looks like a rough old election, let's dream about what a better world might look like and talk about how that might be achieved.
The festival President hosts this first in a Magna Carta series of twenty events at Hay Festival 2015, and is joined by international guests to discuss equalities.
Featured Article
Magna Carta, or as it is properly called the Great Charter of Liberty, was born on 15 June 1215 at Runnymede when King John – Bad King John as he is more commonly known – was persuaded to accede to a number of demands made...
Read on...
Recent Articles
Stay updated
If you would like to keep informed about the work of the Magna Carta Trust and our partners, please sign up to the newsletter below.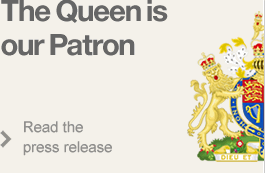 Become a Supporter
There are a number of significant supporter opportunities. Register your interest early to ensure the widest range of options.
Find out more