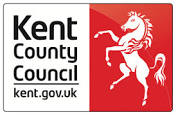 Kent has strong associations with Magna Carta and plans for the 800th anniversary commemorations are underway, with events taking place in Canterbury, one of the five Charter Towns in England; in Faversham, where the Town Council owns its own copy of Magna Carta dated 1300; and Rochester Cathedral's Textus Roffensis, a book including an Anglo- Saxon 'rule of law', written in English for the English in c. 604 influenced the development of the MC.
Two very recent discoveries have endorsed the importance of MC to our county:
– One of the 4 surviving copies of the original 1215 MC has been identified as the Charter that was issued to Canterbury Cathedral. The remarkable discovery, unveiled in a new book 'Magna Carta' by Professor David Carpenter, reinforces the role that Canterbury and Archbishop Stephen Langton played. Click here for more information.
– A 1300 Magna Carta belonging to Sandwich Town Council has been rediscovered by Kent County Council's Community History Officer at the Kent History and Library Centre. This has attracted significant media coverage – click here to read an article from the BBC.
Visit Kent has led the development of National Tourist Trails, Magna Carta Trails, including one on Kent and East Sussex.
Professor Louise Wilkinson of Canterbury Christ Church University has been engaged in a major research project led by the University of East Anglia and funded by the Arts and Humanities Research Council. Louise will also be giving lectures around the country. Click here to visit the Magna Carta Research Project's website.
A Canterbury City Council- led partnership was established in March 2012 including Canterbury Cathedral Archives, Canterbury Christ Church University and the University of Kent, Faversham Town Council, KCC Libraries, Registration and Archives, Visit Kent, the legal sector and Lord Fitzwalter of Goodnestone Park who is a descendent of one of the Barons. Canterbury will provide the main civic focus for activity in Kent including pageantry; a conference and a service in the Cathedral; and an exhibition at the Beaney House of Knowledge. Click here for more information about this.
Highly significant items from the collections of Canterbury Cathedral will be lent to the major Magna Carta exhibition at the British Library running from March until September. This exhibition also features the Declaration of Independence and Bill of Rights, on loan from the US.
Events and Activities:
A planned approach has developed across Canterbury and Kent linked to national plans. These include:
– Graham Clarke, another Kent Ambassador has produced a Magna Carta etching, Very Much Obliged, and will play a major part in Kent's celebrations.
– A major interactive touring exhibition, Magna Carta Rediscovered, which will feature Faversham Town Council's MC. Visit Kent secured £81,000 Heritage Lottery funding to enable the exhibition which will tour Faversham Alexander Centre (23th May – 30th June); Canterbury's Beaney House of Knowledge (30th June – 20th July); Kent History and Library Centre (27th July – 5th Sept 2015); Maison Dieu in Dover (10th September – 6th October); and Rochester Cathedral (10th October – 6 th December).
– A Magna Carta Conference on 6th June hosted by Canterbury Christ Church University. Click here for more information.
– A range of events in Canterbury on Saturday 13th June including a Procession and Magna Carta Service at the Cathedral, a family trail through the city, the Law Courts Open morning and the University of Kent sponsored Legal Walk.
– Canterbury Cathedral will host a children's trail in its Open Gardens weekend on 30th and 31st May; a Peal of Bells on 6th June; and host a MC Dinner at the Cathedral Lodge on 4th July with Dr David Starkey as guest speaker, and hold a 6th Form Conference on 10th July. Click here for more information.
– An exhibition at the Beaney House of Art and Knowledge "Canterbury in the Age of the Magna Carta", which will run from 6th June to 6th September 2015. The exhibition will focus on Canterbury residents' stories and lives during the age of Magna Carta and will include the Canterbury Cathedral copy of its original 1215 Magna Carta transcribed into the Priory register. Click here for more information.
– An exciting programme of activities in Faversham including Magna Carta Schools Debate on 17th March; BBC Radio 4 Any Questions on 22nd May; Ecumenical Service of Thanksgiving on 28th May (and on every Thursday until 25th June); Magna Carta Gala Concert on 6th June (which has secured £15,00 Arts Council funding); Magna Carta Medieval Weekend 13th-14th June and a Garden Party at Davington Priory on 27th June.
– Shepherd Neame are producing a commemorative ale.
– Kent Music's Magna Carta inspired Easter Project at Turkey Mill in Maidstone (7th to 10th April) with children and young people, aged 9 to 16. This project will make a musical journey over 800 years looking at the development of both human rights and music and will create a number of original short compositions reflecting the style of music at landmark points in history e.g. The Magna Carta, The Bill of Rights in 1689 and the Human Rights Act of 1998. The young people will also make their own charters and Kent Music hopes they will become ambassadors to give presentations to their schools on the project.
– A Medieval Fayre, at the home of Lord FitzWalter, a descendant of one of the Barons, at Goodnestone Park and Gardens from 4 to 5 July
– A facsimile Magna Carta to be gifted to new citizens at Allington Castle on 1st June, courtesy of Magna Carta 800th Anniversary Committee Chairman, Sir Robert Worcester
– A facsimile Magna Carta to be gifted to babies born on 15 June 2015
– A menu of activities from Graham Clarke: including dinners and talks about the MC at his home in Boughton Monchelsea. A £5,000 MC grant will enable Graham Clarke's Starta Magna Carta Theatra to be performed at Faversham Library (May half term), Kent History and Library Centre (20 June), The Beaney (8 July) and Rochester Library (October half term). This witty 45-minute production, written in verse, can be performed with minimal rehearsal in community venues, schools etc. These activities will involve children and families and will be accredited by the Kent Children's University.
– LiberTEAs, part of a Parliament-led initiative, which will take place in Deal, Folkestone, Tunbridge Wells and Whitstable Libraries on Sunday 14 June. They will include family learning activities to create seals and charters, accredited by the Kent Children's University and ' Human Library' activity in Deal.
– The Kent History and Library Centre will host a Human Library on the theme of Rule of Law on 4 July. In a Human Library, the books are people, which the borrower 'reads' by having a conversation with them.
– We will invite the police, JPs, barristers, prison officers, judges and the probation service among others to take part. The aim of a Human Library is to share experiences with people you would not normally meet in your day to day life and to ask questions you have always wanted to ask. The Criminal Justice System can be daunting; we hope this event will help to break down barriers and raise awareness of how the system works.
– The Kent History and Library Centre will host the Parliamentary Archives History of Democracy exhibition in October (links to 750th anniversary of Simon de Montford's first Parliament)
– In addition to these activities there will be an emerging programme of events in communities and schools around the county
– Kent Libraries and schools will buy a range of books for children and adults
Legacy:
Magna Carta events in Kent will achieve the following:
– Raised awareness of Kent's significant and important links to the Magna Carta story
– Raised awareness of Magna Carta and its significance to modern society
– Significant economic benefits to Kent including tourism during and beyond 2015
– Launch of an appeal to provide a permanent home in Faversham for the display of the Town Council's Magna Carta and other Charters
– Restoration of Canterbury City Council's 15 life-size statues of the Barons.
How can you get involved?
Magna Carta's 800th Anniversary offers many opportunities for greater involvement. You may wish to:
– Attend the public events listed above
– Be a Human Book; the theme is Rule of Law and we are seeking people from all walks of life who have played a role in the criminal justice system consider contributing to the fundraising; some projects are seeking grants, large or small; this may be something you'd like to support
Further Information:
Magna Carta Trail and Touring Exhibition: Sinead Hanna, PR Manager, Visit Kent [email protected]
Canterbury Cathedral events: Cressida Williams Cathedral and City Archivist [email protected]
Other Canterbury events: Joanna Jones, Director of Museums and Galleries for Canterbury City Council for [email protected],uk
For Faversham events: Jackie Westlake, Town Clerk for Faversham Town Council, [email protected]
Kent County Council events and general enquiries: Gill Bromley: Service Improvement Manager, Community Cohesion and Heritage, KCC Libraries Registration and Archives [email protected]
Featured Article
790 years ago, John,the King of England was having a little local difficulty with his barons. His attempts to defend his extensive dominions across the Channel, including Normandy and a considerable portion of western France, had been a disaster...
Read on...
Recent Articles
Stay updated
If you would like to keep informed about the work of the Magna Carta Trust and our partners, please sign up to the newsletter below.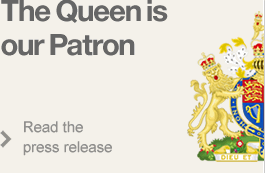 Become a Supporter
There are a number of significant supporter opportunities. Register your interest early to ensure the widest range of options.
Find out more