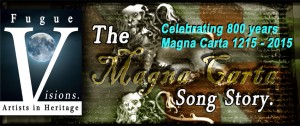 A vibrant, enthralling multimedia experience that celebrates the origins and legacy of Magna Carta.
Magna Carta Song Story is a dramatic synthesis of animation, bestintime digital artistry and photography with newly composed poetry and texts, set to specially commissioned choral music rooted in the ancient tradition.
Located in the heart of the medieval city of Hereford, Magna Carta Song Story will transport visitors back in time to reveal the origins and significance of Magna Carta – a 1217 copy of which is kept in Hereford, along with the only copy of the King's Writ – while a series of set piece events in the city aims to reinforce its relevance to us all today.
Magna Carta Song Story is suitable for all ages and interests but should appeal particularly to those with a love of choral and instrumental music, our Island's history, and the latest in digital photography. Highlights will include:
● A digital animation recreating Hereford Castle. Destroyed in the 1650s, the castle will be re-imagined as it was at the time of King John using animation, digital photography and medieval artefacts from Herford Museum's collection.
● Original choral music rooted in the medieval tradition. World premieres of the music will be performed by acclaimed groups including Academia Musica and the Hereford Police Choir alongside the Hereford Cathedral School chamber choir and St Richard's school choir. The Gilbert Consort will perform a new work using its collection of original period instruments.
● A live event in the heart of Hereford. Featuring pageantry, performance and a giant screening of the Song Story animation.
● Singing kings. Medieval artefacts from Hereford's museum will be brought to life using animation – see Plantagenet Kings depicted on coins of the time bursting into song.
The work is a collaboration between three highly respected artists – digital artist Jason Hodges, composer Randolph Alexander and dramatist/writer Catherine Gilling.IWC Replica Watches
The exhibition will open at Hereford Museum Gallery in Broad Street, Hereford on Friday 8th May. On Saturday 13th June, there will be a major Magna Carta event which will take over High Town in the city and involve Herefordshire schools and local people in a colourful pageant and lively celebration of what Magna Carta means today. The exhibition will continue in Hereford until Monday 6th July when it will move on with a series of workshops around the county and then to other venues including Gloucester city museum gallery in 2016.
A CD of the work, prints, cards and posters will be available online at the time of the event.
To find out more, check out
#magnacartasongstory on Twitter, Facebook or Pinterest
Click here to see other Magna Carta events in Hereford.
Featured Article
790 years ago, John,the King of England was having a little local difficulty with his barons. His attempts to defend his extensive dominions across the Channel, including Normandy and a considerable portion of western France, had been a disaster...
Read on...
Recent Articles
Stay updated
If you would like to keep informed about the work of the Magna Carta Trust and our partners, please sign up to the newsletter below.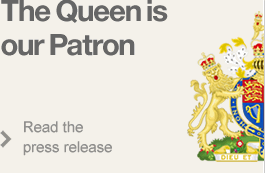 Become a Supporter
There are a number of significant supporter opportunities. Register your interest early to ensure the widest range of options.
Find out more