King John at Shakespeare's Globe and Royal & Derngate Theatres
Richard the Lionheart is dead. His less than heroic brother, John, is determined to keep his grasp on the English throne, in spite of the stronger claims of his nephew, the young Prince Arthur. Increasingly threatened by Arthur's supporters at home and in France, John finds the answer to his woes: he will blind the boy with hot irons.
The remotest in time of all Shakespeare's English history plays, King John, with its cynical allegiances and ruthless politicking, now feels his most abrasively modern.
This is a first for the Globe, and the Royal & Derngate, and a rare opportunity to see some vividly memorable characters brought to life on the stage – especially the wildly outspoken Faulconbridge, 'the Bastard', one of Shakespeare's most thrillingly caustic and sardonic political commentators.
Click here for more information and to book tickets.
Please note: tickets for all related events are sold separately to tickets for performances.

Performances:
King John at Temple Church:
10th – 19th April
Tickets: £50. Click here for more information.
King John at Holy Sepulchre Church in Northampton
Fri 24 Apr – Sat 16 May
Tickets: £10-28
Click here for more information.
King John at Shakespeare's Globe Theatre:
1 – 27th June
Tickets: £5 standing. £16 – £43 seats.
Click here for more information.
Related Events
Setting the Scene:
Tuesday 9th June, Tuesday 23rd June.
Pre-show introductions by Globe scholars, illustrated by Globe actors
Talking Theatre:
Wednesday 10th June, Wednesday 24th June.
Post-show Q&A sessions with actors and creatives
Study Day:
Saturday 6 June.
Leading scholars and theatre artists offer historical, practical, and theoretical contexts to King John
Join the Conversation:
Tell us what you think about King John. Tweet us your thoughts to @The_Globe and include the hashtag #KingJohn. Or add your comments on our Facebook page.

Featured Article
796 years ago tomorrow a reluctant, but resigned, and most definitely scheming King John was brought to Runnymede to put his seal to the Great Charter of Liberty – Magna Carta. John might have acceded to the Barons' demands...
Read on...
Recent Articles
Stay updated
If you would like to keep informed about the work of the Magna Carta Trust and our partners, please sign up to the newsletter below.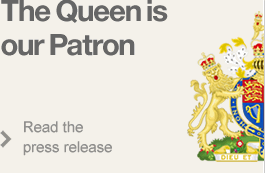 Become a Supporter
There are a number of significant supporter opportunities. Register your interest early to ensure the widest range of options.
Find out more