St Albans was at the very start of the development of the Magna Carta. Churchmen and barons, led by Stephen Langton the Archbishop of Canterbury, held their first meeting in St Albans in 1213 to discuss their grievances against King John. This historic meeting eventually led to the articles that became Magna Carta, sealed at Runnymede in 1215.
Visit St Albans over the weekend of 13th and 14th June 2015 to celebrate in a number of venues, including the medieval city centre, the Victorian Courtroom, the Crown Courthouse and St Albans Cathedral. Our programme will highlight the events of 1213-1215 and show how Magna Carta is relevant to the present day for audiences of all ages from St Albans and beyond.
This summer, St Albans commemorates the 800th anniversary of its unique heritage as a Magna Carta Charter Town.
The Magna Carta is the historical document which set out the basic rights and freedoms of common people, including the right to trial by jury. It also provided for regulation of the power of the monarchy. Since the 13th Century, it has continued to underpin legal systems across the world and is still relevant today, forming the basis of the constitution of countries such as the United States of America and Australia.
A whole host of events will take place throughout the city to celebrate the anniversary including:
Saturday 13th to Friday 26th June
LIVES AND LIBERTIES IN MEDIEVAL ST ALBANS
Exhibition exploring the lives of everyday people in St Albans and how Maga Carta may have affected them.
Venue: St Albans Town Hall
Times: 10-3pm
Tickets: Free
Saturday 13th June
VICTORIAN COURT ROOM AT THE TOWN HALL:
Trial Reenactment
Venue: Victorian Courtroom, Town Hall, St Peter's Street
Times: 10-12noon
Tickets: Free on a first come-first served basis.
Prison Education: A Historical View – History on Trial
A debate chaired by Danny Shaw, correspondent for the BBC and featuring Dr Rosalind Crone, CEO of the Prisoner's Education Trust.
Venue: Victorian Courtroom, Town Hall, St Peter's Street
Times: 2-3.30pm
Tickets: £7 available from the St Albans Tourist Information Office, Town Hall, Market Place, St Albans AL3 5DJ, Tel 01727 864511, Email [email protected]
CROWN COURT OPEN DAY INCLUDING:
Mock Trials
Explore trials and sentencing through the ages by getting involved in a mock trial! Sit on the jury, take the Magistrate's seat or simply observe the legal process in action
Venue: Crown Court, Bricket Road, St Albans
Times: 10-3pm, Starting on the hour, each lasting approximately one hour. You are welcome to come and go, but you will need to stay for the full hour if you take on a character's role in the proceedings.
Tickets: Free, drop in
Police Uniforms: Then & Now, Police Dog Display, Fingerprinting and Children's Treasure Hunt
Venue: Crown Court, Bricket Road, St Albans
Times: 10-3pm
Tickets: Free
More events coming including talks on Youth Justice, Cybercrime and Knife Crime
Venue: Crown Court, Bricket Road, St Albans
Times: 10-3pm
Tickets: Free
ST ALBANS CATHEDRAL
You can learn more about the role of St Albans at our Magna Carta Exhibition from Friday 5th – Monday 15th June; younger visitors can enjoy a fun Magna Carta Children's Trail and listen out for our special Magna Carta ring on Sunday 14th June at 15.00.
Venue: St Albans Cathedral
Tickets: Free: for specific dates and times go to www.stalbanscathedral.org/whatson or call 01727 890200.
Full details of the Magna Carta Events and all other events coming up in St Albans can be found at www.enjoystalbans.com 
For more information about St Albans' plans or to get involved, please contact Helen Burridge, Community Engagement Officer, St Albans City & District Council at [email protected]
Featured Article
Magna Carta, or as it is properly called the Great Charter of Liberty, was born on 15 June 1215 at Runnymede when King John – Bad King John as he is more commonly known – was persuaded to accede to a number of demands made...
Read on...
Recent Articles
Stay updated
If you would like to keep informed about the work of the Magna Carta Trust and our partners, please sign up to the newsletter below.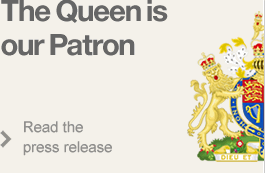 Become a Supporter
There are a number of significant supporter opportunities. Register your interest early to ensure the widest range of options.
Find out more