Former Attorney General to speak in Exeter – do we need a new charter?
The Devon & Somerset Law Society (DASLS) has announced a programme of events to celebrate the 800th anniversary of the sealing of Magna Carta.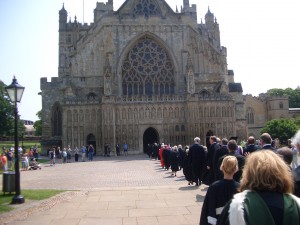 DASLS is acknowledged in the legal profession as one of the most active and innovative UK law societies and, in association with Exeter University and Exeter City Council, it is amongst the first to arrange events to commemorate a pivotal moment in British history. The Magna Carta (Great Charter) was signed on June 15 1215 at Runnymede in Surrey acknowledging certain fundamental rights and freedoms.
The former Attorney General, the Right Honourable Dominic Grieve QC will be the guest speaker at the Mint Methodist Church Centre in Exeter on the evening of June 12 and will pose the question of whether we need a new Charter. He will follow a talk on the historical background to Magna Carta delivered by Professor Anthony Musson of the University of Exeter Law School.
DASLS President Will Michelmore said: "We also decided that Magna Carta 800 could also be marked by involving those considering a career in law so Exeter University Law School has arranged a "Moot", an Anglo-Saxon word for an assembly held for debate, where law students will argue whether we need a new Charter or not. This will take place in the Exeter Guildhall on Thursday 11 June and will take the form of a trial. There will be prizes and a mini-pupillage offered by Magdalen Chambers."
The Law School at Exeter University has also organized an essay competition on the same topic with prizes of £100 for the best 1000 words entry from university students and from 'A' level students. Other events include a 10K Exeter Magna Carta Legal Walk on Wednesday 3 June organised by the South West Legal Support Trust to raise funds for local good causes and the Legal Sunday Service at Exeter Cathedral on June 14 when the legal profession will process from the Corn Exchange to the Cathedral in full regalia.
Exeter Cathedral is also providing an exhibition which includes a late facsimile of Magna Carta and some authentic 13th century documents.
The Magna Carta Events programme includes:
Wednesday 3 June: Exeter Magna Carta Legal Walk (www.swist.org.uk)
Thursday 11 June : MOOT, a legal debate for law students. 5-7pm, Exeter Guildhall
Thursday 11 June: Presentation of essay prizes, sponsored by Browne Jacobson Exeter Guildhall
Friday 12 June: Do we need a new Charter? Talk from Rt. Hon Dominic Grieve QC and Magna Carta, Historical background, Professor Anthony Musson. Mint Methodist Church Centre, 6-7.30 pm. Lecture sponsored by Ashfords, Kitsons and Michelmores
Sunday 14 June: Legal Sunday Service and procession of legal dignitaries. Procession commences 11.20 am followed by a Reception for all participants at the Corn Exchange, Exeter, hosted by the High Sheriff of Devon & DASLS.
Friday 12th June – Tuesday 16th June: Exhibition of historic documents, Exeter Cathedral
For further information, please contact: Tony Steiner | DASLS, 01392 366 333
Featured Article
Today is the very anniversary of the sealing of the Magna Carta, that great charter which laid down the basis for English common law, now spread throughout the world. Magna Carta gave protection of law against despotism by...
Read on...
Recent Articles
Stay updated
If you would like to keep informed about the work of the Magna Carta Trust and our partners, please sign up to the newsletter below.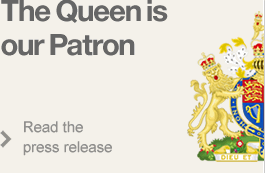 Become a Supporter
There are a number of significant supporter opportunities. Register your interest early to ensure the widest range of options.
Find out more