One of the big events to start proceedings in 2015 is the Magna Carta 800th black tie dinner at the Guildhall in the City of London on Monday, 12th January, 2015.  There will be speeches made by a senior member of the Cabinet & HE The Ambassador of the United States of America. Tickets for the event are now sold out.
This is an important event in the Magna Carta commemorative calendar to help raise funds to deliver a wide range of aspirations and also a great opportunity to meet others interested in supporting 800 years of Magna Carta.

The money raised will help support work commemorating Magna Carta in 2015, including the charity Access to Justice, who campaign to make Justice accessible to more vulnerable members of society.
The Guildhall venue – one of the most spectacular halls in London – is being provided by the City of London Corporation. Guests for the dinner will have a private showing of the City of London's 1297 Magna Carta in its new home. The new City's Heritage Gallery opens its doors to the public on 12th September 2014, and the City's 1297 Magna Carta will be the main feature of this new exhibition.


Your evening at Guildhall:
– 6.30 – 7.30 PM: Reception & private viewing of City of London's 1297 copy of Magna Carta, with Archivist present
– 7.30 PM: Black Tie dinner, followed by speeches
– 10.30 PM: Carriages



The Guildhall Auction:
If you are unable to attend the Magna Carta Dinner, but would still like to support the charities we're raising money for through the live auction, please see the attached flyer. If you would like to take part in the live auction by telephone, please send an email to [email protected]

Featured Article
Magna Carta, or as it is properly called the Great Charter of Liberty, was born on 15 June 1215 at Runnymede when King John – Bad King John as he is more commonly known – was persuaded to accede to a number of demands made...
Read on...
Recent Articles
Stay updated
If you would like to keep informed about the work of the Magna Carta Trust and our partners, please sign up to the newsletter below.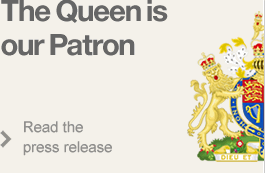 Become a Supporter
There are a number of significant supporter opportunities. Register your interest early to ensure the widest range of options.
Find out more