Events
The global event to which the whole world is invited
The 800th anniversary of the sealing af Magna Carta will be a commemoration of national and international significance. Due to its central place in English history and in the development of the democratic systems of the world, a large number of high-profile events are being planned.
From specially commissioned symphonies and BBC dramas to a Magna Carta tourism trail and local exhibitions and talks, there will be hundreds of exciting events announced on this website. To be the first to hear about these, and to find out how you can get involved, join our mailing list now. It is entirely free and secure and you will receive the latest news from the Magna Carta 800th Committee.
A number of events for 2013 have already been announced, including:
23rd January: Magna Carta panel discussion at Royal Holloway, University of London – click here for more details
15th June: Magna Carta debate hosted by Our Democratic Heritage in Bloomsbury, London – click here for more details
17th June: the Annual Magna Carta Lecture at the Royal Holloway, University of London
2nd – 4th August: a range of activities and events being planned in St Albans – click here for more details
2nd – 5th September: "Authority and Resistance in the Age of Magna Carta", academic conference at Aberystwyth University – click here for more details
6th – 11th October: the International Bar Association's Rule of Law day will focus on Magna Carta at their Boston conference
15th – 19th October: the American Bar Association's International Law meeting in London will include a Magna Carta-related panel discussion
Autumn (dates TBC): a conference organised by the Temple Church  - 'For the Honour of God and Reform of our Realm': Magna Carta, Religion and the Legal Systems of the Modern World. Papers from this conference will be published in 2014
15th – 21st November: Parliament Week –  a UK-wide programme of events and activities that inspire, engage and connect people with the democratic process
More information about events being planned by key Magna Carta Towns and partners is shown in the links to the left side of this page.
We will also be posting a list of major events and activities taking place in 2014 and 2015 as they are announced, so please do check back here.
E-Newsletter Signup
To be the first to hear of the preparations for the 800th Anniversary, please enter your name and email address.
Featured Article
Today is the very anniversary of the sealing of the Magna Carta, that great charter which laid down the basis for English common law, now spread throughout the world. Magna Carta gave protection of law against despotism by...
Read on...
Recent Articles
Stay updated
Preparations are underway for some truly memorable celebrations from a national bank holiday and a new bridge over the Thames to local street parties and tours. To be the first to hear of these, sign up to the newsletter below.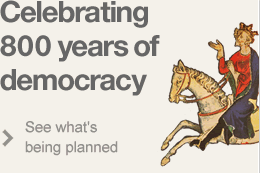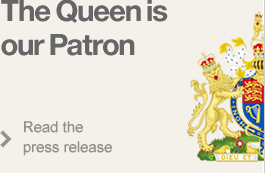 Become a Supporter
There are a number of significant supporter opportunities. Register your interest early to ensure the widest range of options.
Find out more