Round 1 Grants  |  Round 2  |  Round 3  |  Round 4  |  Round 5 | Round 6
Round 1 Grants (Announced June 2014):
Canterbury City Council, Faversham Magna Carta Rediscovered: (£20,000)
To fund the Faversham centric element of the Kent-wide Touring Exhibition to commemorate Magna Carta 800 – 'Magna Carta Rediscovered'.
Lincoln City Council, Lincoln Voices Magna Carta Artists in Residence: (£20,000)
To fund artists to explore with Lincoln's communities the contemporary issues that relate most strongly for them around the principles set out in Magna Carta 800 years ago.
Salisbury Cathedral, Digital Media & Education: (£19,965)
Magna Carta 2015 and beyond: media students at Bournemouth University will produce a suite of new digital media projects (film clips and a free App) to educate and inform the public about Magna Carta and its enduring significance.
St Edmundsbury Borough Council, Light & Sound Event: (£20,000)
To present an up to date version of the traditional pageants to tell the Magna Carta story of the town.
American Bar Association, Icon of Liberty under Law: (£20,000)
A multimedia website focusing on public representations of Magna Carta throughout the world.
Baronial Order of Magna Charta, Triennial Symposium: (£16,000)
US Magna Carta Law School Scholarship Program and Triennial Magna Carta Symposium: an endowment to fund a Magna Carta scholarship and to fund the first triennial Magna Carta symposium.
English-Speaking Union, My Magna Carta: (£18,000)
An international creative essay competition for 11-18 year olds, to include ESU member countries and Commonwealth nations to create their own Magna Carta for the 21st century.
Pilgrims of Great Britain, 1215 – Foundation of Liberty: (£20,000)
Commissioning a Cantata to be performed at Runnymede on 15 June 2015 and available for others to use, composed by Nicholas O'Neill, Choirmaster and Composer in Residence to the Parliament Choir.
The UK Supreme Court, Treason? The Trial of the Magna Carta Barons and Bishops, Westminster Hall
It might have taken 800 years, but on 31st July 2015, judgement shall be passed on whether the actions of the Bishops and Barons at Runnymede in 1215 constituted Treason.
Featured Article
Magna Carta, or as it is properly called the Great Charter of Liberty, was born on 15 June 1215 at Runnymede when King John – Bad King John as he is more commonly known – was persuaded to accede to a number of demands made...
Read on...
Recent Articles
Stay updated
If you would like to keep informed about the work of the Magna Carta Trust and our partners, please sign up to the newsletter below.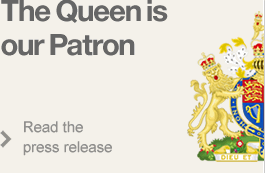 Become a Supporter
There are a number of significant supporter opportunities. Register your interest early to ensure the widest range of options.
Find out more