The cantata '1215: Foundation Of Liberty' is an hour-long work for chorus, narrator, baritone soloist and orchestra in three parts, and was completed in February 2015. The first part deals with the events leading up to the sealing of the document, both in words of the time and through the character of Stephen Langton, the second with the uneasy hopes shortly after the events at Runnymede, while the final part is a reflection on the meaning and import of Magna Carta from the viewpoint of the present day, incorporating quotations from a variety of contemporary sources.
The work is bound together throughout by the notes representing the 1st, 2nd and 5th pitches of the major scale, thereby encapsulating the idea of "1215" in music.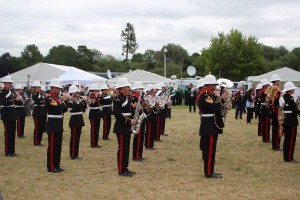 An extract of the cantata, arranged for the Band of the Royal Marines (pictured, left), was premiered at Runnymede on the morning of 15th June at the rededication of the American Bar Association Memorial by the Princess Royal, and a filmed interview with the composer about the work was also broadcast at the event.
A further extract of the work was performed by the Berkeley Ensemble at the Trial of the Magna Carta Barons at Westminster Hall on 31st July. Plans are continuing for a first full performance of the piece towards the end of the year, while further extracts, such as the setting of Stephen Langton's 'Veni Sancte Spiritus', are scheduled for performance through 2016.
Featured Article
Magna Carta, or as it is properly called the Great Charter of Liberty, was born on 15 June 1215 at Runnymede when King John – Bad King John as he is more commonly known – was persuaded to accede to a number of demands made...
Read on...
Recent Articles
Stay updated
If you would like to keep informed about the work of the Magna Carta Trust and our partners, please sign up to the newsletter below.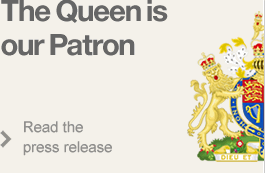 Become a Supporter
There are a number of significant supporter opportunities. Register your interest early to ensure the widest range of options.
Find out more