The City of Lincoln and University of Lincoln have selected the first three artists for the City's Artists in Residence, made possible through seed funding from the Magna Carta 800th Anniversary Commemoration Committee.
Jordan Baseman is Artist in Residence at Lincoln Law School within the College of Social Science; his residency has also been funded by the Leverhulme Trust and Arts Council England. Jordan, who began his residency this summer, is focusing on criminology . He is working closely with academics from the Law School, and through them reaching others working within all aspects of the criminal justice system and people affected by crime. Jordan's research will conclude in March 2016 after which he will produce a film work based on his research that will be premiered in Lincoln in November 2017.
Jordan's work is included in Freedom Lies, an exhibition in response to Magna Carta's legacy , exploring global ideas of freedom and liberty, at The Collection in Lincoln from 24 October to 24 January 2016. A public discussion event including Jordan and Professor Duncan French, Head of Lincoln Law School will be held in the context of the exhibition on the 3rd December .
About Jordan
Jordan Baseman presents his research and ideas through experimental films. His art is founded in questions about how we organize ourselves: how we determine right from wrong and what is important, significant, meaningful – and what is not. He is fascinated by belief and beliefs: how do we determine, as individuals and as groups, what it is that gives our lives and our culture meaning?
Jordan is an artist of high international regard. He is Head of Sculpture at the Royal College of Art in London and has taught previously at the Ruskin School of Art, University of Oxford. He has exhibited across the world and attracted prestigious awards and residencies.
Emma Rushton and Derek Tyman began their residency in Lincoln in June and we have secured additional funding from Arts Council England to support their work. To launch their research they invited Peter Linebaugh, esteemed historian and author of The Magna Carta Manifesto to give an impassioned lecture to a packed audience in the Victorian prison at Lincoln's great Norman Castle on 15 June 2015. Emma and Derek are working together to uncover today's perceptions of 'the commons', looking at the current day uses of the historic common land encircling the City of Lincoln and within Lincolnshire As well as interviews, walks and events they will invite the citizens of Lincoln to voice their thoughts and ideas around 'the commons' and contribute their own images of Lincoln's common land through an interactive website. Emma and Derek's residency will culminate in a live event to commemorate the issue of The Charter of the Forest in November 2017.
About Emma Rushton and Derek Tyman:
Emma Rushton and Derek Tyman's concerns lie in social and political history. They work collaboratively to realise projects and exhibitions, often inviting experts in other areas, musicians, artists, writers, members of the public and activists to contribute to and participate in the work. They studied at the Royal College of Art and currently teach at Leeds and Falmouth universities. They have most recently exhibited Dread of Scarcity, Fear of Abundance at Simultanhalle, Cologne, 2015; Fear of the Surplus, The Tetley, Leeds, 2014 and in last year's Edinburgh International Art Festival.
Upcoming
In Spring 2016 we will be recruiting for the final Lincoln Voices Artist in Residence and this time we will be looking for an artist to work directly with young people. We will also exploit the opportunity to collaborate with another Lincoln Magna Carta project – 1215.today – http://1215today.com/. 1215.today is an online house of culture that engages young people with important societal issues through innovative creative experiences. This collaboration will enable the final artist to engage with young people at an early stage of their research and to support them in maximizing the impact of their work online and through social media.

Background Context:
At Runnymede on 15 June 1215 and in company of powerful English Barons, King John was forced to seal an agreement that would limit his power. This agreement was Magna Carta, copies of which were scribed and distributed to seats of power across England including Lincoln Cathedral. The Archbishop of Canterbury, Stephen Langton was a chief architect of the charter and a Lincolnshire man. The aim of the rebel Barons on 15 June was to curb the power of King John and to ensure he and those that followed were subject to and not above the law.
Lincoln's role in the history of Magna Carta is well documented and the Norman Cathedral houses an important library of medieval manuscripts. There were three issues of Magna Carta between June 1215 and November 1217 and the City is home to the only original pair of 1215 Magna Carta and 1217 Charter of the Forest. Significant investment has been made to provide a bespoke vault for the Charters in the Norman Castle that flanks the Cathedral.
Magna Carta itself triggered a paradigm shift of power relationships; we want now to use this anniversary as a catalyst for understanding our communities needs, to empower them and to make lasting change for the better. To mark 800 years since the sealing of the first Magna Carta Lincoln is planning a full cultural programme across 2015-17 exploring the themes of liberty, justice and democracy. We want this opportunity to benefit every part of our community. The 800th anniversary of the signing of the first Magna Carta gives Lincoln the opportunity to voice its important historic heritage and to show itself as a thriving 21st century City that is able to retell historic events in a way that has contemporary significance for society today. For further information please contact: Ann Jones [email protected]
Featured Article
Magna Carta, or as it is properly called the Great Charter of Liberty, was born on 15 June 1215 at Runnymede when King John – Bad King John as he is more commonly known – was persuaded to accede to a number of demands made...
Read on...
Recent Articles
Stay updated
If you would like to keep informed about the work of the Magna Carta Trust and our partners, please sign up to the newsletter below.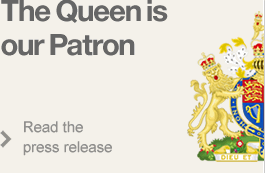 Become a Supporter
There are a number of significant supporter opportunities. Register your interest early to ensure the widest range of options.
Find out more