Thanks to a generous matching grant awarded to the Baronial Order of Magna Carta (BOMC) by the Magna Carta Trust/800th Committee, the BOMC has established an annual scholarship at Washington & Lee University's School of Law and will host a triennial symposium to be held every three years in Washington DC, in honor of the Magna Carta's 800th anniversary.
The scholarship will be awarded to the most outstanding constitutional law student as chosen by the Washington & Lee faculty based on academic achievement in, and devotion to, the study of constitutional law and its historical development.
The Scholarship: 2015
The first event was held on 16th April, 2015, at the prestigious Cosmos Club in Washington D.C.
Mark Gill, Executive Director of the MC 800th Committee, travelled from London to present the scholarship award. A cheque for $2,000 was awarded to to Elaine DuRoss McCafferty, who is pursuing a Juris Doctor Degree at Washington and Lee School of Law. This was followed by the presentation to Ms. McCafferty of a specially-designed, framed certificate by Mr. Gill (pictured), Mrs. Dianne Alley Robinson, Chair of the BOMC Scholarship Committee, and BOMC Marshal Robert Pond Vivian.
Comments by Ms. McCafferty were followed by the introduction of the Symposium Panel, an impressive group of legal scholars and practitioners, who offered profound insights into Magna Carta and the individual rights it has bequeathed to all free people.
Professor Russell Miller of the Washington and Lee School of Law was the Moderator. He was joined on the panel by Professor William Hamilton Bryson, University of Richmond School of Law; Joyce Lee Malcolm, Patrick Henry Professor of Law and the Second Amendment at George Mason University School of Law; and Nicholas Donnell Ward, Esq., an attorney in private practice.
At the conclusion of the Symposium there were many questions from the floor. Approximately 130 attended. Footage from the event can be seen below:
Meet the Speakers:
Please see below for images of BOMC member Nicholas D. Ward, esq; Professor Joyce L. Malcolm; and Professor Hamilton Bryson
Featured Article
Magna Carta, or as it is properly called the Great Charter of Liberty, was born on 15 June 1215 at Runnymede when King John – Bad King John as he is more commonly known – was persuaded to accede to a number of demands made...
Read on...
Recent Articles
Stay updated
If you would like to keep informed about the work of the Magna Carta Trust and our partners, please sign up to the newsletter below.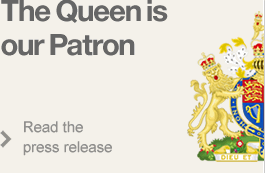 Become a Supporter
There are a number of significant supporter opportunities. Register your interest early to ensure the widest range of options.
Find out more