This year sees The British Library curate the largest Magna Carta themed exhibition in history. Magna Carta: Law, Liberty, Legacy, will run from 13th March – 1st September.
On display will be priceless artefacts from the Medieval era, as well as the United States Declaration of Independence, and Bill of Rights.
The British Library has launched companion guides to the exhibition with an array of resources targeted at visitors of all ages.
Magna Carta Today: How does the Great Charter affect us today? Is it the foundation of democracy or a rallying cry for modern rights?  Leading commentators on liberty and law have written articles that assess Magna Carta in contemporary society. Authors include Joshua Rozenberg, Shami Chakrabarti, Geoffrey Robertson QC, Professor Robert Blackburn, and more. Click here to view this content.
Magna Carta and Kingship: Historian Dan Jones has written an excellent article for the British Library assessing the role of the King against the limits imposed by Magna Carta. Click here to view.
My Digital Rights: Who is watching us when we're online? Should governments monitor our movements on the Web? Should trolling be made illegal? Do we need an equivalent Magna Carta or a new bill of rights to protect the future of the internet? This project provides free classroom resources to support Secondary and FE students and teachers as they consider their rights and responsibilities online. Students are encouraged to enter clauses which they think should be part of a Magna Carta for the web today. Click here for more information.
Empire and After: The British Empire lasted more than 300 years and spanned the globe. During this time, Magna Carta was used by imperialists to justify global ambition and by indigenous people to demand liberty and justice. Dr Zoe Laidlaw considers the significance of Magna Carta in relation to imperialism. Click here to read this article.
The relevance of Magna Carta in 2015: What does Magna Carta mean for the world in 2015? Director of Liberty, Shami Chakrabarti, South African Human Rights Commissioner, Janet Love, and opposition politician and chairperson of the National League for Democracy in Burma, Aung San Suu Kyi, discuss the relevance of Magna Carta 800 years after its creation. Watch this video, below.
What is Magna Carta?:Monty Python's Terry Jones narrates the history of the Great Charter in this excellent animation – see below.
The relevance of Magna Carta in 2015:

What is Magna Carta?

Featured Article
790 years ago, John,the King of England was having a little local difficulty with his barons. His attempts to defend his extensive dominions across the Channel, including Normandy and a considerable portion of western France, had been a disaster...
Read on...
Recent Articles
Stay updated
If you would like to keep informed about the work of the Magna Carta Trust and our partners, please sign up to the newsletter below.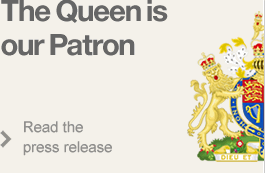 Become a Supporter
There are a number of significant supporter opportunities. Register your interest early to ensure the widest range of options.
Find out more