Saer de Quincy's career is illustrative of the complex of ties that held the English and Scottish nobilities together as part of an international chivalric elite whose interests spanned personal and regnal allegiances. The son of Robert de Quincy (d. 1197) and his wife Orabile, daughter of Ness, lord of Leuchars in Fife, he acquired English interests by virtue of his marriage to Margaret (d. 1235), daughter of Robert, earl of Leicester (d. 1190).  Another member of his family, an uncle likewise called Saer, had served Henry II in Normandy in the 1180s and his son in turn, also confusingly called Saer, acquired lands in England which eventually were to descend to his namesake.
Saer's early career was spent mainly in Scotland.  In the 1180s and 1190s he witnessed several charters of the Scottish kings and confirmed his parents' grants to Newbattle Abbey, near Edinburgh, and made new gifts to the abbeys of Dunfermline and Cambuskenneth.  Following his father's inheritance of the other Saer's lands he moved to England and entered the service of Richard the Lionheart, fighting alongside the king in 1198.  In 1202 and 1203 he served with John in Normandy, being appointed with Robert FitzWalter joint castellan of the strategic Norman stronghold of Vaudreuil.  In the spring of 1203 the pair, offering no resistance, surrendered the castle to King Philip of France, who was then over-running Normandy, and John in disgust refused to contribute to their ransom. There is evidence that Saer and Robert may have contracted a relationship of brotherhood-in-arms: Saer's arms before he became earl bore a small shield bearing Robert's arms of a fess between two chevrons, while Robert's surviving seal carries the arms adopted by Saer after he became an earl.
In 1204 the death without issue of his brother-in-law, the earl of Leicester, brought a dramatic improvement in his fortunes, as the earl's heirs were his two sisters, one of whom was Saer's wife.  By 1207 a partition of the family's estates had been made, and Saer, by right of his wife, found himself taking over valuable and extensive lands in the English Midlands, the other part of the inheritance going to the second sister, the wife of Simon de Montfort the elder.  In recognition of his enhanced status, Saer was awarded the title of earl of Winchester.  From this time on, he was often employed in John's service, leading an embassy to Scotland in 1212 and acting as justiciar between 1211 and 1214.
Despite his apparent closeness to John, however, he had unresolved grievances relating to properties of which he felt he had been deprived, notably Mountsorrel castle in Leicestershire, a part of his wife's inheritance that King John had denied him.  In 1215 he went over to the opposition, joining their ranks at his principal residence of Brackley (Northants.).   He marched with the rebels to London and was present at Runnymede.  When war erupted again in October between the king and his opponents, he and another of the Twenty Five, the earl of Hereford, headed an embassy to France to seek French assistance and to offer the crown to Philip's son, Louis.  In January 1216 he returned to England with a force of French knights, followed in May by the dauphin and his army.
Although John's death later in the year presented an opportunity for reconciliation between rebels and royalists, Quincy remained steadfast in his allegiance to the former and their champion Louis.  In the spring of 1217 he learned that his rival, Ranulph, earl of Chester, was besieging Mountsorrel, and on 30 April he and FitzWalter led an army to its relief, only to find on arrival that the siege had been lifted.  They then turned east to attack the royalist-held castle of Lincoln, unaware that a royal army was coming to its relief, and under the walls of Lincoln, on 20 May, they were defeated.   Saer himself was taken prisoner.  In September he was released as part of the general settlement and he went on to play a respectable part in the Minority government of Henry III.  In November he was a witness to the reissue of Magna Carta and issue of the Charter of the Forest.
In the spring of 1219 he embarked on crusade to assist in the siege of the Egyptian port of Damietta in the company of his son Roger, Robert FitzWalter and William, earl of Arundel.  Soon after his arrival in Egypt, however, he fell ill, and he died on 3 November.  In accordance with his instructions, he was buried at Acre and the ashes of his organs returned to England for interment at Garendon Abbey (Leics.), of which he was patron.
Saer's career affords a good illustration of the role that a dispute over property could play in determining political allegiance.  The same point emerges with equally clarity from other periods of instability in the Middle Ages, notably the civil war of King Stephen's reign in the 1140s.  Saer was one of the most experienced administrators in the ranks of the opposition, having served as a baron of the exchequer and a justice of the bench, and was heavily involved in the negotiations with the king that led to the making of Magna Carta.
Featured Article
I am delighted to have been asked to speak to you this evening. This is an event which marks a number of important themes. As we have heard, we celebrate a major anniversary – the 50th anniversary of the Magna Carta Trust...
Read on...
Recent Articles
Stay updated
If you would like to keep informed about the work of the Magna Carta Trust and our partners, please sign up to the newsletter below.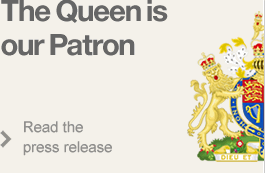 Become a Supporter
There are a number of significant supporter opportunities. Register your interest early to ensure the widest range of options.
Find out more