By Professor Louise Wilkinson, of Canterbury Christ Church University


Margaret and Isabella, the sisters of Alexander II of Scotland, feature in clause 59 of Magna Carta. Margaret was the eldest daughter of William, King of Scots (William the Lion), and his queen Ermengarde de Beaumont. William and Ermengarde married in 1186 and Margaret was born before 1195.

In 1209 there was a furious disagreement between King John of England and William the Lion. William, who was growing old and increasingly ill, was forced to submit to a peace with John as part of which he paid John 15,000 marks and handed over Margaret and her younger sister Isabella to the English king. The cause of this disagreement may well have been a proposal by the King of France, Philip Augustus, that he, Philip, should marry Margaret. John had no intention of allowing a marriage alliance to be formed between the royal houses of Scotland and France, his arch-enemy, and to avoid this he manoeuvred an agreement whereby he had control over the marriages of William's elder daughters.

The terms of the agreement were recorded by the later chronicler Walter Bower, who stated that Margaret was to be married to John's son, Henry, and Isabella to an English noble of rank. Three years later William, desperate for John's help against the rebellion of Guthred, agreed that John should also take charge of the marriage of his son Alexander, Margaret's younger brother. The marriages of his legitimate children should have been a powerful diplomatic tool for William – marriages could be used to cement old alliances and forge new ties – but he had now handed control of them to King John.

Margaret and Isabella became John's hostages, but this should not be understood in the modern sense of the word. While they were not free to do as they pleased, documents from John's government held at The National Archives in London show that they lived comfortable lives while in English custody. They also seem to have been kept together, which must have lessened the trauma of being removed from their family and home in Scotland. It should also be remembered that as princesses they would have expected to marry and move away from their families at a young age.

John did not however keep to his agreement to arrange marriages for them; he already had the upper hand over William the Lion, so did not stand to gain much by marrying William's daughter to his own son. But this was clearly a point of contention and when William died in December 1214, his son, Alexander II, and his advisers, had no intention of accepting the situation that had been forced upon his father. This is reflected in Magna Carta, which promises to deal with the liberties and rights of Alexander and the issue of his sisters and other hostages. John's failure to honour Magna Carta led to Alexander joining the baronial rebellion. When Alexander II came to terms with the minority government of Henry III, the new English king, he insisted that the marriages of himself and his sisters should be resolved. It was finally agreed in June 1220 that Alexander would marry Joan, Henry III's sister, while Henry was to find suitable husbands for Alexander's sisters.

In June 1221, Alexander II and Joan were married, and this splendid event bringing together the two royal houses, was probably the occasion at which the marriage of Margaret was also negotiated. It was agreed that she would marry Hubert de Burgh; he was justiciar of England and one of the leading figures in the minority government. Nonetheless, Margaret was disparaged by the match: Hubert came from a gentry family and was not made an earl until 1227. He had been married twice before and had used his previous marriages as means of social and political advancement.

The marriage was reportedly later used against Hubert by his enemies. They accused him of having married Margaret without permission while Henry III was too young to decide whether he himself might wish to marry the Scottish princess. Although these accusations were robustly rebutted, it shows the resentment that could be stirred by a 'new man' making such an impressive match.

Margaret's high status is clear from the many grants of lands and privileges which were made to them jointly, rather than solely to Hubert. Further, when Hubert was made Earl of Kent in 1227, the title was entailed on Hubert's children by Margaret, not on his son from his first marriage.

Margaret thus became a player in the tumultuous later career of Hubert de Burgh. They had a daughter, Margaret, known as Megotta, who was born in the early 1220s. Hubert's career, beginning with service to King John and continuing into Henry III's reign, took him from relatively inauspicious beginnings to the premier position in Henry III's minority government. But by 1232 Henry III was ruling in his own right, and his government was rife with factionalism and tension between different powerful individuals. This would ultimately cause Hubert's downfall. The year 1232 marked the beginning of Hubert's fall from grace. He was stripped of his offices and imprisoned, and Margaret and Megotta took sanctuary at Bury St Edmunds. Initially forbidden to leave by the king, chronicles report that Margaret humbled herself to the king when he visited, perhaps helping to soften his judgement. She was allowed to visit her husband to discuss matters within him, then in February 1234 Margaret was given possession of Hubert's hereditary manors. Finally in May, Hubert was pardoned.

However at some point in this period Margaret had arranged the marriage of their daughter Megotta to Richard de Clare, the young heir to the great earldoms of Gloucester and Hereford. She had done this without the knowledge of the king or, it would seem, her own husband. Richard was not yet old enough to inherit his lands and titles and had at one time been in Hubert's custody, before he lost his position in 1232. The marriage of this young heir was of considerable political importance and Henry would have expected to be consulted about it.

Margaret, perhaps fearful that Hubert's imprisonment would prove permanent, was presumably attempting to secure her and her daughter's future prospects by this match. But when the marriage came to light in 1236, just as Hubert was attempting to prove himself worthy of Henry's trust, it proved to be a devastating blow. The marriage was probably not consummated (both parties were still very young) and Megotta died in 1237. Nonetheless, Hubert had lost Henry's trust and he withdrew from public life; Margaret and Hubert were pardoned for the marriage in October 1239 but Hubert remained in retirement until his death a few years later. Margaret succeeded to the lands which they had held jointly and held them until her death in 1259. She was buried at Blackfriars in London, also the burial place of her husband, and a house of which he had been an important benefactor.

Louise Wilkinson is co-investigator of the Magna Carta Project (www.magnacartaresearch.org). For more information, click here.
Further reading:


D.A.Carpenter, The Minority of Henry III (London, 1990).
D.A.Carpenter, The Reign of Henry III (London, 2003).
A.A.M.Duncan, 'King John of England and the Kings of Scots', King John: new interpretations, ed. S.D. Church (Woodbridge, 1999) pp.247-71.
A.A.M.Duncan, The Kingship of the Scots, 842-1292 (Edinburgh, 2002) .
Richard D. Oram ed., The Reign of Alexander II, 1214-1229 (Leiden, 2005).

By Dr. Jessica A. Nelson, The National Archives.
Featured Article
The early settlers in the United States took with them copies of the Magna Carta. One undertaking given by King John in that Charter was as follows: No freeman shall be arrested or imprisoned or disseised or outlawed or exiled or in...
Read on...
Recent Articles
Stay updated
If you would like to keep informed about the work of the Magna Carta Trust and our partners, please sign up to the newsletter below.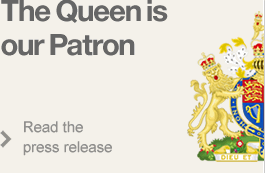 Become a Supporter
There are a number of significant supporter opportunities. Register your interest early to ensure the widest range of options.
Find out more