By Professor Louise Wilkinson, of Canterbury Christ Church University


The reputation of Isabella of Angoulême, the wife of King John, suffered badly at the hands of thirteenth-century writers [i]. Not only were the circumstances of Isabella's marriage blamed for harming John's long-term interests on the Continent, but some chroniclers, like the St Albans monk, Roger of Wendover, also attributed the king's inadequate defence of Normandy in 1203-4 to Isabella's skills in 'sorcery or witchcraft'. According to Wendover, John became so infatuated with Isabella that he remained inactive and adopted a cheerful demeanour in the face of the French invasion[ii]. Matthew Paris, Wendover's successor at St Albans, went so far as to describe Isabella as a woman who was 'more Jezebel than Isabel'[iii]. Even if Wendover's and Paris's characterizations are a little far fetched, they do, at least, reveal something of the infamy attached to this English queen consort.

Although the precise year of Isabella's birth is not known, she was probably around twelve years old at the time of her marriage to King John on 24 August 1200. Isabella was the only daughter and heiress of Audemar, count of Angoulême, the lord of a strategically important territory in southwestern France. Her mother was Alice de Courtenay, the daughter of the French lord of Montargis and Châteaurenard, and a cousin of the French king Philip Augustus (Philip II). Through her Courtenay connections, Isabella also enjoyed kinship with the kings of Jerusalem, and was a half-sister to Peter, count of Joigny, the child of one of her mother's earlier marriages[iv].

King John, Isabella's bridegroom, was in his thirties and had already been married once before, to Isabella of Gloucester, whom he had set aside as his wife on the grounds of consanguinity. In 1200, John had sound political reasons for marrying Isabella of Angoulême. He did so in order to prevent her union with another powerful Poitevin neighbour, Hugh (IX), lord of Lusignan and count of La Marche. An Angoulême-Lusignan alliance posed a serious threat to John's dominance in the region, and jeopardized the stability of the borders of Poitou and Gascony. Unfortunately, by taking Isabella for his own wife, John caused grave offence to Hugh (IX), who suffered an embarrassing loss of face. Hugh (IX) rebelled against John and appealed to Philip Augustus, who declared John's continental territories forfeit. Isabella's union with John thus helped to trigger the war that culminated in the loss of Normandy, Maine, Anjou and Touraine to the French crown in 1204, along with a significant slice of Poitou.

Isabella of Angoulême's status as John's wife was enhanced when she was crowned queen of England by Archbishop Hubert Walter at Westminster Abbey in October 1200[v] . As queen, however, Isabella did not enjoy anything like the level of personal wealth or political influence of some of her twelfth-century predecessors in England[vi] . Isabella was not, for example, allowed to receive the revenues from her inheritance, her dower (those lands set aside to provide for her in the event of her husband's death) or queen's gold during John's lifetime. In this way, John ensured that Isabella remained personally dependent upon his continued generosity and goodwill for her day-to-day maintenance, and effectively prevented her from playing an active role in court politics[vii] .

During her marriage to John, Isabella was at least successful in fulfilling her primary duty as a medieval English queen consort, that of bearing a male heir. Between 1207 and 1215, Isabella was delivered safely of two sons (the future King Henry III and Richard, earl of Cornwall) and three daughters (the future Joan, queen of Scots, Isabella, wife of Emperor Frederick II of Hohenstaufen, and Eleanor, countess of Pembroke and Leicester) who survived the perils of medieval childhood. Even if the royal couple remained on sufficiently close terms for the king to bestow occasional gifts, including fine cloths and furs, upon the queen,[viii] their personal relationship was undermined by John's preference for royal mistresses and by the awkward presence of John's former wife, Isabella of Gloucester, at royal residences in southern England. [ix] John, for his part, spent time in Isabella of Angoulême's company, especially when it was politic to do so. In 1214, John used Isabella's position as countess of Angoulême to his advantage in his dealings with the Poitevin nobles, when she accompanied him overseas. It was also during this trip that the couple's eldest daughter, Joan (b. 1210), was betrothed to Hugh (X), the son of the count of La Marche whom Isabella of Angoulême had originally expected to marry.

When the political situation deteriorated in England in 1214-15, King John took careful measures to ensure Isabella's safety by placing her under the armed protection of one of his most trusted servants, Terric the Teuton. The king's death at Newark, during the night of 18 to 19 October 1216, however, left Queen Isabella a widow. The new king of England was her nine-year-old son, Henry III. When the queen attended her son's coronation at Gloucester on 28 October 1216, she probably leant her son one of her 'chaplets' to use as his crown.[x] Although Isabella was awarded possession of most of her English dower soon after her son's accession, her position within the realm remained uncertain. John's will had made no mention of Isabella – she had not been appointed as one of his thirteen executors – or the role that she might play in English government as Henry grew up. In the weeks and months that followed, new queen dowager found herself excluded from the regency council and thus marginalized from English politics, much as she had been in John's reign.

In 1217, Isabella left England for her native Angoulême, ostensibly to escort her eldest daughter, Joan, to her bridegroom, Hugh (X) de Lusignan. In an extraordinary turn of events, however, Isabella usurped Joan's place as Hugh (X)'s bride. The couple married in 1220, three years after Isabella's departure from England. If this was not scandalous enough in its own right, Isabella's new marriage threatened the interests of the English crown. Isabella's alliance with Hugh (X) had created exactly the same power bloc of lands in southwestern France that John had wished to prevent forming in 1200. In May 1220, Isabella sought to limit the political repercussions of her new marriage by writing a letter to her young son, King Henry III, in England. In this letter, Isabella justified her actions with a story that Hugh (X)'s 'friends', who were concerned about Joan's youth, had actively been encouraging him to seek an alternative wife who was old enough to bear him an heir. In order to avert the danger of Hugh (X) taking a French bride, Isabella had decided to marry him herself ('God knows, [she told Henry] that we did this rather for your benefit rather than our own'). [xi] To make matters worse, Isabella and Hugh (X) then refused to return Joan to her brother in England. Instead they effectively kept her as a hostage, and placed pressure on Henry's government to acknowledge their claim to certain Poitevin estates that had been promised to Isabella as part of her original dower settlement from John in 1200.[xii]

Although Joan eventually returned to England in the latter part of 1220, Isabella and Hugh (X) continued to press their claims. By September 1221, the situation had become so serious that Henry III's minority government confiscated Isabella's English dower lands. Although Isabella's English dower was later restored to her, Isabella and Hugh (X) became increasingly alienated from the English crown. In 1224, the couple went so far as to ally themselves with the king of France and support a French invasion of Poitou, in return for a substantial pension. Their disloyalty to King Henry III's government was punished, once again, by the confiscation of Isabella's English dower, only this time it was never returned. Although Henry III met with Isabella in 1230, when he launched a doomed military initiative to recover the lost Angevin possessions in France, Hugh (X) and Isabella defected again.

Ever mindful of their own interests, Hugh (X) and Isabella continued to play off the English and French kings against one another in the early 1240s. It was, for example, apparently at Isabella's instigation that Hugh (X) promised to support Henry's disastrous Poitevin expedition in 1242, only to abandon his English stepson once more.[xiii] Isabella clearly enjoyed a far greater agree of personal authority within her second marriage than her first. She issued charters jointly with Hugh (X) and gave birth to no fewer than nine children. Like John, however, Hugh (X) did not prove to be a devoted husband. He was unfaithful to Isabella and the couple quarrelled bitterly, at times. It was a reflection of Isabella's strong will and determined personality that, according to a French writer, William de Nangis, she was implicated in a plot to poison Louis IX and his brother.[xiv] During the final years of her life, however, Isabella found a refuge from the trials and tribulations of worldly affairs within the great abbey of Fontevrauld, where she died on 4 June 1246.


Louise Wilkinson is co-investigator of the Magna Carta Project (www.magnacartaresearch.org). For more information, click here.



Footnotes:
[i] For a more detailed account of Isabella's life, see N. Vincent, 'Isabella of Angoulême: John's Jezebel', in King John: New Interpretations, ed. S. D. Church (Woodbridge, 1999), pp. 165-219. See also L. J. Wilkinson, Eleanor de Montfort: A Rebel Countess in Medieval England (London, 2012), ch. 1; L. J. Wilkinson, 'The Dower of Isabella of Angoulême', Fine of the Month May 2006, The Henry III Fine Rolls Project, http://www.finerollshenry3.org.uk/content/month/fm-05-2006.html.

[ii] Rogeri de Wendover liber qui dicitur Flores Historiarum, ed. H. G. Hewlett (Rolls Series, 1886-1889), i. pp. 295, 317.

[iii] Matthaei Parisiensis, monachi Sancti Albani, chronica majora, ed. H. R. Luard (Rolls Series, 1872-1883), iv, p. 253.

[iv] Vincent, 'Isabella of Angoulême', pp. 175-8.

[v] Rogeri de Wendover liber … Flores Historiarum, i, p. 302.

[vi] On earlier queens, see L. L. Huneycutt, '"Alianora Regina Anglorum": Eleanor of Aquitaine and her Anglo-Norman Predecessors as Queens of England', in Eleanor of Aquitaine: Lord and Lady, ed. B. Wheeler and J. C. Parsons (Basingstoke, 2002), pp. 115-32.

[vii] Vincent, 'Isabella of Angoulême', pp. 184-93. Queen's Gold was a surcharge on voluntary offerings, Jewish amercements and sums owed by moneyers that was traditionally levied by the crown: The Dialogue concerning the Exchequer, book II, ch. XXVI, in Select Historical Documents of the Middle Ages, ed. E. F. Henderson (London, 1896), available online at http://avalon.law.yale.edu/medieval/excheq.asp#b2p26.

[viii] Vincent, 'Isabella of Angoulême', p. 194; Wilkinson, Eleanor de Montfort, pp. 4, 6.

[ix] Isabella married the earl of Essex in 1214. See R. B. Patterson (2004/5), 'Isabella, suo jure countess of Gloucester (c.1160–1217)', Oxford Dictionary of National Biography (Oxford, 2004; online edition 2005), available at http://www.oxforddnb.com/view/article/46705.

[x] This is discussed in K. Norgate, The Minority of Henry III (London, 1912), pp. 4-5.

[xi] Letters of the Queens of England, 1100-1547, ed. A. Crawford (Stroud, 1994), p. 53; Royal and Other Historical Letters Illustrative of the Reign of Henry III, ed. W. W. Shirley (Rolls Series, 1862-66), i, pp. 114-15 no. xcvi.

[xii] One of these, Saintes, had subsequently been promised by King John to Hugh (X) as part of Joan's marriage portion: Vincent, 'Isabella of Angoulême', pp. 207-8.

[xiii] Chronica majora, iv, pp. 211, 214-16.

[xiv] Vincent, 'Isabella of Angouleme', p. 212.
Featured Article
Rex no potest peccare (The King can do no wrong). How many of you have read Unbroken, the bestseller by Laura Hillenbrand about Olympic runner Louis Zamperini 's experiences in World War II? Perhaps ...
Read on...
Recent Articles
Stay updated
If you would like to keep informed about the work of the Magna Carta Trust and our partners, please sign up to the newsletter below.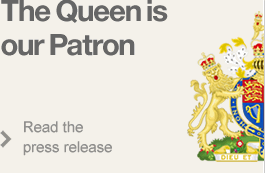 Become a Supporter
There are a number of significant supporter opportunities. Register your interest early to ensure the widest range of options.
Find out more