William de Mowbray (c. 1173-c. 1224), a landowner with Yorkshire estates centring on Thirsk and Lincolnshire lands in the Isle of Axholme, was son of Nigel de Mowbray and his wife Mabel, probably the daughter of William de Patri.  In the Histoire des Ducs de Normandie he is described as being as small as a dwarf, but very generous and valiant.
There was much in William's background and personal circumstances that can be seen, with hindsight, as pointing the way to his involvement in the rebellion against King John.  His forebear, Roger de Mowbray, had taken part in the great uprising against Henry II in 1173-4, which had convulsed the whole Angevin world.  He himself had become entangled in financial dealings with King John which were to cost him dearly.  His problems lay in his family's early rise to power, specifically in their acquisition from Henry I a century before of the lands of Robert de Stuteville, a supporter of Henry's brother Robert Curthose in his failed bid for the English crown, and who had forfeited his property to Henry.  In 1200 Robert's descendant, William, reactivated his family's claim against the Mowbrays, and in that year William offered the sum of 2000 marks (over £1300) to John to secure a judgement in the matter.  When the case was brought before the king's justices, however, it ended in a compromise, and one highly favourable to Stuteville.  William was nonetheless still under obligation to pay and, like others before him, had little alternative but to borrow from the Jews.  William had gambled everything on the favourable outcome of a risky legal action and had failed.  It is clear that, when he embarked on rebellion against John, he had nothing to lose.
Mowbray was taken prisoner at the battle of Lincoln in May 1217, and had to surrender the manor of Banstead in Surrey, which had formed his mother's marriage portion, to Hubert de Burgh as the price of redemption.  His family never succeeded in recovering the estate.
Mowbray founded the chapel of St Nicholas at Thirsk, and was a benefactor of his father's foundation, Newburgh priory, where, on his death at Axholme around 1224, he was buried.
Mowbray was typical those lords, particularly in northern England, who had suffered at the hands of John, felt a burning sense of grievance, and were longing for the opportunity to get their own back.
Featured Article
Rex no potest peccare (The King can do no wrong). How many of you have read Unbroken, the bestseller by Laura Hillenbrand about Olympic runner Louis Zamperini 's experiences in World War II? Perhaps ...
Read on...
Recent Articles
Stay updated
If you would like to keep informed about the work of the Magna Carta Trust and our partners, please sign up to the newsletter below.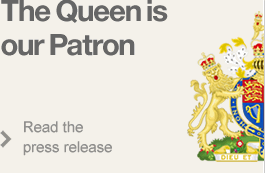 Become a Supporter
There are a number of significant supporter opportunities. Register your interest early to ensure the widest range of options.
Find out more