Robert de Ros (c. 1182-1226/7), kinsman through marriage of Eustace de Vesci, and the son of Everard de Ros and Roese, née Trussebut, was a Yorkshire lord, the owner of extensive estates centring on Helmsley in the North Riding of Yorkshire and Wark-on-Tweed in Northumberland.  He was married, at an unknown date, to Isabella, an illegitimate daughter of William the Lion, king of Scotland, and widow of Robert III de Brus.
In the early 1200s Robert is found co-operating actively with King John, witnessing a number of his charters, chiefly at locations in northern England, and in 1203 assisting in the king's defence of Normandy, where by descent from his mother he held the hereditary office of bailiff and constable of Bonneville-sur-Touques in the lower part of the duchy.   In 1205, however, a year of rising political tension, there are signs that his relations with the king were worsening, and John ordered the seizure of his lands and, apparently shortly afterwards, had his son taken hostage.   Robert, a little later, recovered his lands, but an indication that he might have been interested in leaving England is given by his acquisition of a licence to pledge his lands for crusading.  It is not known, however, if he ever actually did embark for the East.
In 1212 Robert seems to have entered a monastery, and on 15 May that year John handed over custody of his lands to one Philip de Ulcot.  His monastic profession, however, cannot have lasted for long, for on 30 January 1213 John appointed him sheriff of Cumberland, and later in the same year he was one of the witnesses to John's surrender of his kingdom to the pope.  In 1215, as relations between the king and the baronial opposition worsened, John seems to have tried to keep Robert on his side, ordering one of his counsellors to try to secure the election of Robert's aunt as abbess of Barking.  By April, however, Robert was firmly on the baronial side, attending the baronial muster at Stamford and, after June, being nominated to the committee of twenty-five.
When war between the king and his opponents broke out towards the end of the year, Robert was active on the baronial side, forfeiting his lands as a result and suffering the capture of his son at the battle of Lincoln in May 1217.   After Louis returned to France, Robert submitted to the new government and recovered most, although not all, of his lands.  He witnessed the third and definitive reissue of Magna Carta on 11 February 1225.  Sometime before 1226 he retired to a monastery and he died either in that year or early in 1227.  At some stage he was received into the ranks of the Templars and on his death he was buried in the Temple Church in London, where a few years earlier William Marshal, the one-time Regent had been buried.  An effigy in that church sometimes associated with him dates from at least a generation later.
Robert is an enigmatic individual who had close ties with Eustace de Vesci but did not openly join the rebellion until just before Runnymede.  He probably felt a conflict between his sense of loyalty to his fellow Northerners and his obligation of obedience to the king.
Featured Article
Introduction – Runnymede and all that. Winston Churchill described the Magna Carta as "the foundation of principles and systems of government of which neither King John or his nobles dreamed". Now in Politics we're used to the law of unintended consequences...
Read on...
Recent Articles
Stay updated
If you would like to keep informed about the work of the Magna Carta Trust and our partners, please sign up to the newsletter below.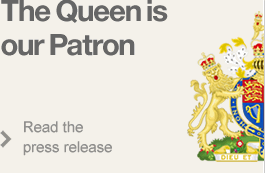 Become a Supporter
There are a number of significant supporter opportunities. Register your interest early to ensure the widest range of options.
Find out more