Richard de Percy (before 1181-1244) was the second son of Agnes, heiress of the original Percy family, and Jocelin de Louvain, a younger son of Godfrey, duke of Lorraine, and brother of Adeliza, second wife of Henry I.  His background and parentage are illustrative of the cosmopolitanism of the Angevin world.
Early in John's reign Richard served on military expeditions with or for the king, but as the community of northern lords of which he was part moved into opposition to the king, so he went along with them, and in 1214 he refused to join John's Poitevin expedition.  On 26 June 1215 he was excommunicated by the pope for his disobedience, and in the following year he and other Yorkshire lords went over to Louis, the French king's son, the leader of the baronial armies.  He only returned to the king's peace in November 1217.
Richard married, first, Alice, of unknown parentage, and, on her death, Agnes de Neville.  He died in 1244, before 18 August.  In his lifetime he had been a benefactor of two Yorkshire abbeys, Sawley (or Salley) and Fountains, and he specified in a grant to Fountains that, if the arrangements specified in the grant were carried out, he was to be buried in that house.
A shadowy figure, he stands out less vividly than some of the northern lords with whom he was associated.
Featured Article
Introduction – Runnymede and all that. Winston Churchill described the Magna Carta as "the foundation of principles and systems of government of which neither King John or his nobles dreamed". Now in Politics we're used to the law of unintended consequences...
Read on...
Recent Articles
Stay updated
If you would like to keep informed about the work of the Magna Carta Trust and our partners, please sign up to the newsletter below.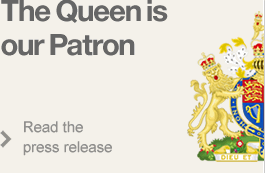 Become a Supporter
There are a number of significant supporter opportunities. Register your interest early to ensure the widest range of options.
Find out more