Eustace de Vesci (1169/70-1216) was one of the group referred to by contemporaries as 'the Northerners', the original hard-line leaders of the baronial resistance to King John.  The son of William de Vesci and Burga, daughter of Robert de Stuteville, lord of Cottingham (Yorks.), he was lord of Alnwick in Northumberland and an extensive landowner in northern England.  He was married to Margaret, illegitimate daughter of William the Lion, king of Scotland and half-sister of Alexander II of Scotland.  At Richard the Lionheart's second coronation in 1194, following his release from captivity in Germany, he witnessed a royal charter in favour of his father-in-law.
At the end of 1194 Eustace is found engaged in Richard's service at Chinon, the great Angevin castle in Anjou, and five years later was one of the guarantors of the treaty between King John, newly succeeded to the throne, and Count Renaud of Boulogne.  In 1210 he accompanied John on his expedition to attempt the pacification of Ireland.  Accused in 1212, alongside another important northern lord Robert FitzWalter, of plotting against John's life, he fled to Scotland, and his lands were seized.  After John's submission to the pope in 1213, however, he was allowed back, and a few months later he was awarded restitution of his lands, although his castles at Alnwick and Malton were destroyed.  Later in 1213 in a gesture indicative of his continued defiance of the king, he refused to enlist in John's expedition to Poitou, in south-west France, and in the following year he also refused to pay scutage (money in lieu of military service).  His intense dislike of John was evidently well known to the pope who, in 1214, warned him to remain loyal to the king, since his submission to the pope regarded as a faithful son of the Church.  In 1215 he was deeply involved in the military operations that led up to the making of Magna Carta, associating himself closely with a Yorkshire rebel, his kinsman Robert de Ros of Helmsley.  In September he was one of a group of nine malcontent barons singled out for excommunication by the pope.  Although by the following May he was seeking a reconciliation with the king, as soon as Louis, the French king's son, took on the leadership of the baronial cause he went over to him.  He met his death in late August 1216 at Barnard Castle in County Durham, where he was shot in the head by an arrow while conducting siege operations.   He left a young son William, who came of age in 1226.
Featured Article
790 years ago, John,the King of England was having a little local difficulty with his barons. His attempts to defend his extensive dominions across the Channel, including Normandy and a considerable portion of western France, had been a disaster...
Read on...
Recent Articles
Stay updated
If you would like to keep informed about the work of the Magna Carta Trust and our partners, please sign up to the newsletter below.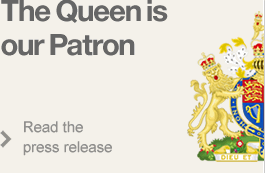 Become a Supporter
There are a number of significant supporter opportunities. Register your interest early to ensure the widest range of options.
Find out more