Rural Arts received a grant from Magna Carta 800th Anniversary Commemoration Committee to deliver The Legacy of Mowbray, a project that celebrates the 800th anniversary of the sealing of the ancient document and celebrates Thirsk's strong links with the Magna Carta.
The Project ran from mid-April until the end of June, with a culmination of events leading up to the Magna Carta Anniversary Celebration at Thirsk Racecourse on Saturday 13th June 2015.
There where three main aspects to the project:
– Magna Carta Heritage Exhibition
– Community Banner Making Arts Workshops and Displays
– Thirsk Town Window displays
Magna Carta Heritage Exhibition

Rural Arts' Gallery Manager worked with four main heritage partners to curate an exhibition in the Courthouse Gallery:
– David Tucker (Thirsk's Magna Carta Co-ordinating Committee)
– Susan Harrison (English Heritage)
– Margaret Boustead (North Yorkshire Records Archive)
– Cooper Harding, (Thirsk Museum)
The multi-media exhibition included a facsimile of the Magna Carta and was combined with reprographics of ancient documents from this era that are currently housed at the County Records Office. Building on the strong partnership that we have with the records office we will enable the wider community to view other local documents from the middle ages.
Community Banner Making Arts Workshops and Displays
Inspired by the exhibition, we ran five full day family workshops at the Courthouse in over the May half term and with our regular Saturday and Thursday Art Club.
Thirsk Window Dressing Competition
Rural Arts partnered with Thirsk and District Business Association and ran workshops with 'Made You Look Made you Stare' – Window Dressers. This training session helped shopkeeper create Magna Carta inspired window displays which they then entered into the "Best Dressed Magna Carta Competition" which raise awareness of the anniversary of the Magna Carta.
School Involvement

We offered Continual Professional Development for Primary School teachers from the local schools. Which was disseminated to pupils in all the school and an opportunity for teachers and young people to develop heritage knowledge as well as creative skills.
Magna Carta Anniversary Celebrations

Rural Arts held a stall at the Magna Carta Anniversary Celebrations led by the Rotary Club on the 13th June 2015. This was an opportunity for approximately 1000 people to create textile items, inspired by heraldry.
With the support of the Magna Carta 800th Anniversary Commemoration Committee, Rural Arts will offer continual professional development to local businesses and school teachers in order to inform new generations of the Magna Carta, and the role that local legend William de Mowbray had in this historic document.
Featured Article
I am delighted to have been asked to speak to you this evening. This is an event which marks a number of important themes. As we have heard, we celebrate a major anniversary – the 50th anniversary of the Magna Carta Trust...
Read on...
Recent Articles
Stay updated
If you would like to keep informed about the work of the Magna Carta Trust and our partners, please sign up to the newsletter below.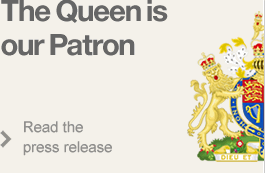 Become a Supporter
There are a number of significant supporter opportunities. Register your interest early to ensure the widest range of options.
Find out more