The Barnes Magna Carta Festivals marked the 800th anniversary of the visit of Archbishop Stephen Langton to Barnes on his return from the Magna Carta sealing at Runnymede to consecrate St Mary's Church Barnes.
The Barnes Music Festival from 14 to 29 March 2015 had the theme "Magna Carta, Music and Freedom" with 20 events at locations across Barnes.  It brought together local musicians with internationally-recognised artists and included orchestral, instrumental, choral and jazz music. There were both medieval music and a wide variety of genres which interpreted the legacy of Magna Carta on musical freedom and artistic expression.  Highlights included an opening Let the People Sing choral workshop and concert; Music at the Court of Bad King John with medieval specialists Misericordia; Purcell King Arthur with narration by Gyles Brandreth, Patricia Hodge and Alistair McGowan; Bach St John Passion with Martin Neary, James Bowman and Robert Murray; Orff Carmina Burana; an innovative Photography & Music exhibition; and a final Choral Evensong with Revd Robert Griffith-Jones.
The St Mary's Barnes Magna Carta Festival from 19 to 24 May 2015 featured spectacular flower displays, embroidery exhibitions, a history display, lectures and a workshop.  Highlights included flower representations of Magna Carta figures and coats of arms; Magna Carta embroidery panels and new embroidery commissioned from prison charity Fine Cell Work; 1000 years of Barnes History exhibition; "Magna Carta – why it matters today" lecture by Prof Nigel Saul; "The Artist and the King" lecture by Graham Seel; and family workshop The Magna Carta Chronicles with Christopher Lloyd.
Click here to visit the website.
The festivals are organised by St Mary's Barnes in conjunction with the Barnes Community Association and other local community groups.
For more information contact [email protected]
Featured Article
I am delighted to have been asked to speak to you this evening. This is an event which marks a number of important themes. As we have heard, we celebrate a major anniversary – the 50th anniversary of the Magna Carta Trust...
Read on...
Recent Articles
Stay updated
If you would like to keep informed about the work of the Magna Carta Trust and our partners, please sign up to the newsletter below.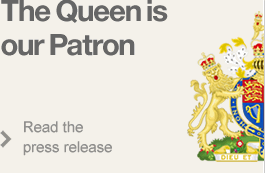 Become a Supporter
There are a number of significant supporter opportunities. Register your interest early to ensure the widest range of options.
Find out more