Full project title: Magna Carta Rights: from an "English" Magna Carta to a "Universal" Magna Carta, from the "Old" Magna Carta to a "New" Magna Carta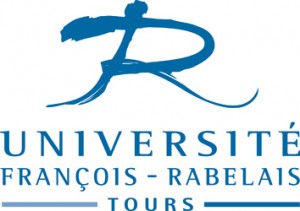 International Symposium at the University of Tours – 12 & 13 November 2015
Call for Papers (in English)
There are many reasons why Tours and Touraine should commemorate Magna Carta : the history of the province of Touraine; its numerous connections with the British Isles and with Magna Carta itself – the only individuals whose names can be found in the document are those of local lords; the presence of many specialists of the Middle Ages and Renaissance at the University of Tours, with a whole faculty – the Centre Supérieur des Etudes de la Renaissance (CESR) – devoted to the period; the close collaboration between historians, lawyers, specialists of political science and area studies embodied in research groups such as Interactions Culturelles et Discursives (ICD) and such departments as Law & Languages; the International Relations & Politics programme; and the many active European partnerships the University has developed. We are most grateful for this accolade and trust we will make this event as memorable and intellectually rewarding as possible.
The lines along which the organisers have chosen to put together the symposium reflect those elements, as they intend to emphasize the regional and French connections with Magna Carta and the concrete uses that lawyers in the United Kingdom, the United States, France, other European countries and the European institutions, not least the European court, have made and are still making of the principles enshrined in the document. We wish to explore the de facto universal destiny of a document that was neither universal nor indeed inclusive when it was drafted, and the ebb and flow of the political and judicial will to help it achieve that destiny. We will also observe the waxing and waning of the reality of its universality, notably in the United Kingdom whose government now seems to be turning against the European Convention of Human Rights, a treaty only recently incorporated and which many believe constitutes the fulfilment of the legal and political guarantees whose development and progress were set in motion, in England, eight hundred years ago.
For more information please contact: Dr Alexis Chommeloux (alexis.chommeloux@univ-tours) & Dr Elizabeth Gibson-Morgan ([email protected])
Click here to download the event programme.
Featured Article
I am delighted to have been asked to speak to you this evening. This is an event which marks a number of important themes. As we have heard, we celebrate a major anniversary – the 50th anniversary of the Magna Carta Trust...
Read on...
Recent Articles
Stay updated
If you would like to keep informed about the work of the Magna Carta Trust and our partners, please sign up to the newsletter below.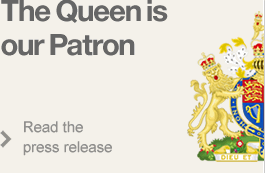 Become a Supporter
There are a number of significant supporter opportunities. Register your interest early to ensure the widest range of options.
Find out more