In his 2014 Budget Speech, the Chancellor of the Exchequer, Rt. Hon George Osborne MP, provided for a grant of £1m to the Magna Carta Trust for use by the Magna Carta 800th Commemoration Committee.
The successful bids have been announced for all Rounds. The Project Allocation Committee offers its deepest thanks to all those organisations who have submitted a bid to raise awareness of Magna Carta and heritage in 2015 and beyond.
The successful bids for Round 1 grants were announced on 17th June 2014 and details are available here.
The successful bids for Rounds 2 & 3 were announced on 24th October 2014, and details for those are available here.
The closing date for Rounds 4 & 5 was early December 2014. The announcement of the successful applications was made in January 2015, and these can be viewed here.
Successful Round 6 bids were announced in April 2015. Click here to view these.
Featured Article
Rex no potest peccare (The King can do no wrong). How many of you have read Unbroken, the bestseller by Laura Hillenbrand about Olympic runner Louis Zamperini 's experiences in World War II? Perhaps ...
Read on...
Recent Articles
Stay updated
If you would like to keep informed about the work of the Magna Carta Trust and our partners, please sign up to the newsletter below.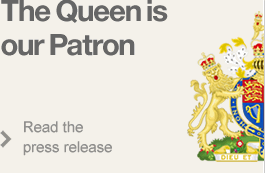 Become a Supporter
There are a number of significant supporter opportunities. Register your interest early to ensure the widest range of options.
Find out more