The Chair of the Magna Carta 800th Committee was Sir Robert Worcester.
Sir Robert Worcester is the Founder of MORI (Market & Opinion Research International), London.  He is Deputy Chairman of the Magna Carta Trust; Chairman of the Magna Carta 2015 800th Anniversary Commemoration Committee and Vice President and former Chairman of the Pilgrims Society.  He is a Past‑President of the World Association for Public Opinion Research (WAPOR).  In 2005 he was appointed by Her Majesty the Queen a Knight Commander of the Most Excellent Order of the British Empire (KBE) in recognition of the "outstanding services rendered to political, social and economic research and for contribution to government policy and programmes".
Sir Robert is Emeritus Chancellor of the University of Kent.  He is Visiting Professor of Government at LSE and an Emeritus Governor of the LSE and is a Visiting Professor at the Institute of Contemporary British History at King's College London. He is also Honorary Professor at Kent and at Warwick.  He holds a number of honorary degrees and fellowships.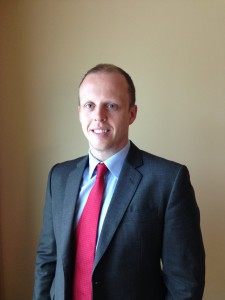 The Executive Director of the Magna Carta 800th Committee was Mark Gill.
Mark is a founding director of Woodnewton Associates, a strategic communications and research agency based in London.
As well as having worked for many well-known UK organisations, Mark works extensively internationally and is a member of the World Values Survey Association and the World Association of Public Opinion Research. Until 2007, he was Head of Political Research at Ipsos MORI, responsible for the company's political polling for the media, political parties and campaign groups. He is currently Secretary-Treasurer of the World Association of Public Opinion Research.
He takes a keen interest in both academic and practitioner use of survey research and he has written for several major journals and co-authored "Explaining Cameron's Coalition: an analysis of the 2010 general election" (published May 2011) and "Explaining Cameron's Comeback: an analysis of the 2015 general election" (published Jan 2016. Mark gained a First Class degree BA (Hons) in Politics and Parliamentary Studies and a Masters Degree by Research analysing the role of Special Advisers in British Government at Leeds University. Before joining MORI he worked at the Strategic Communications Unit within the British Prime Minister's Office and at the British and Canadian Parliaments.
Featured Article
I am delighted to have been asked to speak to you this evening. This is an event which marks a number of important themes. As we have heard, we celebrate a major anniversary – the 50th anniversary of the Magna Carta Trust...
Read on...
Recent Articles
Stay updated
If you would like to keep informed about the work of the Magna Carta Trust and our partners, please sign up to the newsletter below.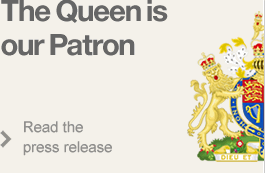 Become a Supporter
There are a number of significant supporter opportunities. Register your interest early to ensure the widest range of options.
Find out more