Objectives of the 800th Anniversary
of the Magna Carta in 2015:
In its 1957 Charter, the Objectives of the Magna Carta Trust were defined as:
the perpetuation of the principles of Magna Carta
the preservation for reverent public use of sites associated with Magna Carta
the commemoration triennially and on such other special occasions as shall be determined by the Trust,iwc replica watches
of the grant of Magna Carta, as the course of the constitutional liberties of all English-speaking peoples, and a common bond of peace between them.
The Trust's Statement of Objectives for the 800th Anniversary Committee.
To co-ordinate the 800th Centenary Celebrations of the sealing of the Magna Carta
To co-ordinate the upgrading of the Magna Carta Memorial on the Runnymede site
To ensure that all appropriate interests as determined by the Trustees are able to input ideas and suggestions into the Steering Group's deliberations bell & ross replica watches
To ensure that Trustees can provide a strategic lead in determining the nature and scope of the celebrations on a national and international basis
To determine costing and potential sources of funding
To develop a communications strategy to inform the media and all other interests of the Trust's initiatives
To consider what the legacy of the 2015 celebrations shall be
To report regularly to the Trustees on progress
To coordinate the plans and activities of the local committees. (added at the following Trust meeting)
The membership of the Magna Carta 800th Committee and Advisory Board are shown here
The Committee began its work in 2009 and concluded on 31st December 2015.
Featured Article
Today is the very anniversary of the sealing of the Magna Carta, that great charter which laid down the basis for English common law, now spread throughout the world. Magna Carta gave protection of law against despotism by...
Read on...
Recent Articles
Stay updated
If you would like to keep informed about the work of the Magna Carta Trust and our partners, please sign up to the newsletter below.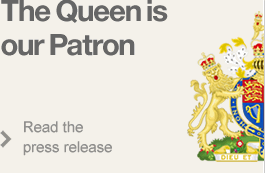 Become a Supporter
There are a number of significant supporter opportunities. Register your interest early to ensure the widest range of options.
Find out more