Full project title: Heritage Trail and Magna Carta Pavement Plaques.
This project is in partnership with St Albans City and District Council.
St Albans showcases over 2000 years of history within a mile of the city centre. Magna Carta is one important story within this history, as St Albans Cathedral was the site of the first meeting of the Barons in 1213.
A new Heritage Trail is planned to guide visitors between sites to improve orientation and understanding of the stories that make up the city's rich history. Pavement plaques, defining the permanent trail will comprise a family of designs to illustrate these moments in history. One of these designs will highlight to visitors the role St Albans played in Magna Carta.
The Magna Carta plaques will take visitors from the new museum and gallery at the Town Hall, through the medieval centre of St Albans to St Albans Cathedral (pictured, below).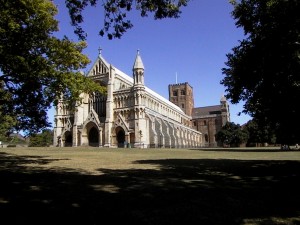 The project will be a long-term addition for visitors to St Albans. Being on the pavements of St Albans, these plaques will highlight the role that the city played in the development of Magna Carta to residents and visitors alike. They will also assist with the orientation of visitors. Despite being only a few hundred metres from the city centre, the location of the Cathedral is not always clear to visitors and this trail will connect them from the new museum and art gallery with its best in class visitor information services.
Note: the Heritage trail is not yet in situ, due to significant Heritage Lottery Funded projects at both the Town Hall to transform this Grade II* landmark building into a new museum and art gallery for St Albans and at St Albans Cathedral to develop a new visitor reception and education facilities.
Featured Article
Today is the very anniversary of the sealing of the Magna Carta, that great charter which laid down the basis for English common law, now spread throughout the world. Magna Carta gave protection of law against despotism by...
Read on...
Recent Articles
Stay updated
If you would like to keep informed about the work of the Magna Carta Trust and our partners, please sign up to the newsletter below.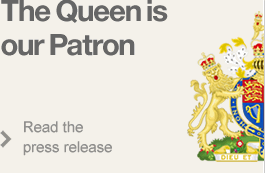 Become a Supporter
There are a number of significant supporter opportunities. Register your interest early to ensure the widest range of options.
Find out more