2016's Lecture:
Monday 13th June:'Terrorism and Tolerance', David Anderson Q.C, Speaker. David Anderson is the Independent Reviewer of Terrorism Legislation, and will be the first Fairhaven Lecture speaker in a series funded by the Magna Carta Trust.
About the Fairhaven Lecture Series: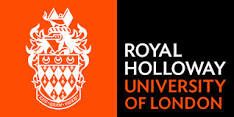 In 2005 Royal Holloway, University of London, started a series of Magna Carta Lectures (one a year each June) in conjunction with the Magna Carta Trust, culminating in the final lecture in the series being given by the former Foreign Secretary and Secretary of State for Justice, Jack Straw on Tuesday 16th June 2015.
The lecture was held the day after the 800th anniversary of the sealing of Magna Carta at the meadows in Runnymede.
The Magna Carta Trust continues to support these lectures, along with the charity, Runnymede Magna Carta Legacy. This new lecture series will pursue the ambitions of Magna Carta in the lead up to 2025, the 800th anniversary of when King Henry III issued what became the final and definitive version of Magna Carta.
This new series of 10 lectures will continue to explore the themes of Magna Carta, which was sealed just a few miles away from Royal Holloway, University of London, by addressing contemporary challenges to our freedoms and personal liberties. In today's digital age we need advocates and champions who can use their knowledge and influence to help protect the principles we value and help us navigate a complex world, increasingly buffeted by rapid changes in communications, technology, global markets, climate change and threats such as terrorism. By continuing this lecture series we are able to carry on the tradition of Royal Holloway's founders and suffragist alumni and ensure that principles of liberty and freedom, established on our doorstep 800 years ago can evolve so that they can continue to be valued and relevant to a new generation.
For more information, please contact Dr Matthew Smith, Magna Carta Legacy officer, Royal Holloway: [email protected]
Featured Article
Magna Carta, or as it is properly called the Great Charter of Liberty, was born on 15 June 1215 at Runnymede when King John – Bad King John as he is more commonly known – was persuaded to accede to a number of demands made...
Read on...
Recent Articles
Stay updated
If you would like to keep informed about the work of the Magna Carta Trust and our partners, please sign up to the newsletter below.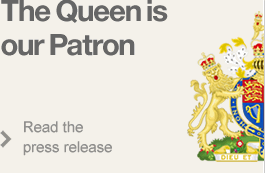 Become a Supporter
There are a number of significant supporter opportunities. Register your interest early to ensure the widest range of options.
Find out more