This project is led by the Skipton Magna Carta Working Group.
Skipton's Magna Carta Celebrations brought together all parts of the local community to mark the Town's direct connection to Magna Carta. Throughout the late spring and summer period the Town was dressed for the occasion with lamppost banners, flags and bunting – and local schools, in particular, are at the centre of the celebrations.
Magna Carta Exhibition – May/June/July/August – Craven Museum & Gallery & Skipton Castle
Skipton's facsimile Magna Carta was at the heart of an exhibition which details the background to the Great Charter and Skipton's connection to it through William de Forz, one of the 25 rebel barons. The exhibition was based in the Craven Museum at Skipton Town Hall until 30th June, before moving to Skipton Castle itself for the remainder of the summer. At the start of the autumn term part of the exhibition will go on a tour of local schools.
Magna Carta Trail
Throughout the summer, visitors to Skipton were able to follow a special Magna Carta trail around the town comprising of dozens of unique shields designed by local schoolchildren as part of a Magna Carta school project. There are Magna Carta themed prizes up for grabs!
Skipton Gala
The annual Skipton Gala, itself well over 100 years old, took on a Magna Carta and medieval theme this year. The event, which was on Saturday 13th June, in the Town's Aireville park, featured a full-scale jousting tournament, medieval fight re-enactments and demonstrations – and the traditional gala procession through the town will include Magna Carta themed floats put together by local schools.
Skipton Castle
Once the baronial base of William de Forz, Skipton Castle hosted its own Magna Carta events, including re-enactments of the days leading up to William de Forz' departure for Runnymede.
Liber-Teas
A Liber-teas event took place at the Town's Holy Trinity Church on Sunday the 14th June, preceded by a liberty-themed service in the church itself.
Featured Article
Magna Carta, or as it is properly called the Great Charter of Liberty, was born on 15 June 1215 at Runnymede when King John – Bad King John as he is more commonly known – was persuaded to accede to a number of demands made...
Read on...
Recent Articles
Stay updated
If you would like to keep informed about the work of the Magna Carta Trust and our partners, please sign up to the newsletter below.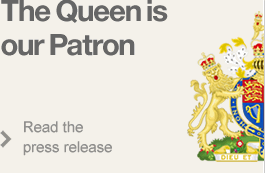 Become a Supporter
There are a number of significant supporter opportunities. Register your interest early to ensure the widest range of options.
Find out more