This event encouraged residents of all ages to be creative and show how important our history is and the impact key moments in our past are still relevant in 21st century. On Sunday June 14th 2015, the day before the 800th anniversary of the sealing of Magna Carta, a number of gardens were opened and Scarecrows themed in the medieval period were on display.  Each scarecrow had a clue to be solved in relation to the Magna Carta.
In the village hall there was an exhibition of the 25 Baron shields painted by a cross section of the community with an explanation of who each Baron was. A Quiz sheet was included with the entry programme for families to solve from information displayed.
A dateline showing the important dates on how the Magna Carta has influenced our democracy especially the part Suffolk played in the meeting of the Barons in 1214 at Bury St Edmunds.
There were medieval type attractions for visitors to enjoy. A choir performed period type songs at Leaven Hall, and an acoustic folk duo played at Honey Tye Barn.
Local businesses provided refreshments throughout the day.  A medieval and general knowledge quiz for adults was held in one of the establishments in May.
All profit from the day after expenses was divided between Leavenheath Scouts, Cubs, Beavers; and East Anglia's Children's Hospice (E.A.C.H.).
All residents participating on the day were presented with a Magna Carta type scroll printed on parchment type paper as a thank you for taking part on this special day.
Please visit web site www.leavenheath.org for further information.
Featured Article
Magna Carta, or as it is properly called the Great Charter of Liberty, was born on 15 June 1215 at Runnymede when King John – Bad King John as he is more commonly known – was persuaded to accede to a number of demands made...
Read on...
Recent Articles
Stay updated
If you would like to keep informed about the work of the Magna Carta Trust and our partners, please sign up to the newsletter below.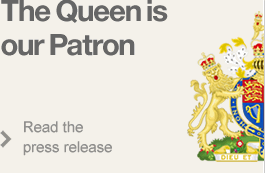 Become a Supporter
There are a number of significant supporter opportunities. Register your interest early to ensure the widest range of options.
Find out more