The intention is to produce two permanent celebratory community Art and Design works representing the significance of the Magna Carta and the part that Castle Hedingham, with its Magna Carta baron Robert de Vere, played in the story. Both pieces of Art will educate and inform about the Magna Carta and its importance in the evolution of our democratic society with the involvement of volunteers from the community and the children in our local primary and secondary schools being paramount to this project.
The first piece, an embroidered panel, will be created by a group of village embroiderers will be a central part of the Castle Hedingham Magna Carta 800 exhibition in our church in June and July. Banners and tabards produced by our primary school children and their parents will contribute to this exhibition. It will then be on show at Braintree District Museum, local schools and Hedingham Castle.
The second, an information board depicting the Magna Carta story and its local and national significance will be designed by key stage 4 Graphic Design students at Hedingham School as part of their GCSE coursework. The finished product will have a permanent showcase in the village.
Click here to view the Press Release.
Featured Article
I am delighted to have been asked to speak to you this evening. This is an event which marks a number of important themes. As we have heard, we celebrate a major anniversary – the 50th anniversary of the Magna Carta Trust...
Read on...
Recent Articles
Stay updated
If you would like to keep informed about the work of the Magna Carta Trust and our partners, please sign up to the newsletter below.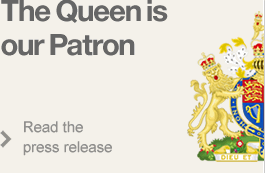 Become a Supporter
There are a number of significant supporter opportunities. Register your interest early to ensure the widest range of options.
Find out more