Funding from the Magna Carta Trust is enabling a UK tour of Magna Carta (An Embroidery) by Cornelia Parker, beginning at The Whitworth in Autumn 2015, and touring to venues that hold original copies of Magna Carta.
Magna Carta (An Embroidery) is a major new artwork by the acclaimed British artist Cornelia Parker to celebrate the 800th anniversary of Magna Carta. Fabricated by many hands, it replicates in stitch the entire Wikipedia article on Magna Carta as it appeared on the document's 799th anniversary.
The Wikipedia article on Magna Carta regularly attracts more than 150,000 page views each month and is constantly being amended as the debate about the document and its legacy ebbs and flows. 'Magna Carta (An Embroidery) is a snapshot of where the debate is right now,' explains Parker. 'Echoing the communal activity that resulted in the Bayeux Tapestry, but on this occasion placing more emphasis on the word rather than the image, I wanted to create an artwork that is a contemporary interpretation of Magna Carta.'
The work was stitched by more than 200 people, and the completed embroidery is almost 13 metres long.
The bulk of the text has been stitched by prisoners under the supervision of Fine Cell Work. Fine Cell Work is a social enterprise that trains prisoners in paid, skilled, creative needlework. The detailed pictures, emblems and logos that punctuate the text have been stitched by highly accomplished members of the Embroiderers' Guild, a national charity that promotes and encourages the art of embroidery and related crafts, alongside embroiderers from the Royal School of Needlework and the leading embroidery company Hand & Lock. The 87 sections of the embroidery were sewn together by the Embroidery Studio at the Royal School of Needlework, the international centre of excellence for the art of hand embroidery.
In addition, the artwork includes contributions from other people whose voices speak to different aspects of the document and its legacy. At Parker's invitation, dedicated words and phrases have been stitched by judges, QCs, barristers, solicitors, campaigners for civil liberties, civil rights, political rights and human rights, activists, advocates, clerics, diplomats, members of parliament, barons and baronesses (hereditary and life peers), entrepreneurs, psychoanalysts, curators, artists, architects, filmmakers, designers, composers, musicians, restaurateurs, writers, playwrights, publishers, editors, journalists, commentators, broadcasters, librarians, academics, students and young people.
Magna Carta: An Embroidery

Featured Article
796 years ago tomorrow a reluctant, but resigned, and most definitely scheming King John was brought to Runnymede to put his seal to the Great Charter of Liberty – Magna Carta. John might have acceded to the Barons' demands...
Read on...
Recent Articles
Stay updated
If you would like to keep informed about the work of the Magna Carta Trust and our partners, please sign up to the newsletter below.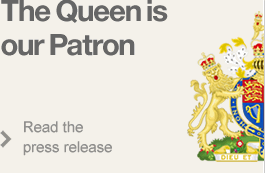 Become a Supporter
There are a number of significant supporter opportunities. Register your interest early to ensure the widest range of options.
Find out more