Circa 1000 or more people made the journey from Odiham to Runnymede on 7th June. Many methods of transport were used for a grand picnic and visit to the Magna Carta Memorial and the Air Forces Memorial.  This recalls the Journey made by King John on 10th June 1215 to agree the Articles of Barons. 
The day was a great success, and followed the Basingstoke Canal, River Wey and River Thames. We hope this becomes an enduring trail that can be undertaken in sections; taking in interesting features such as Brookwood Military Cemetery along the way.  The Journey will be available in virtual form for online perusal with full details and reinforcing history.
Featured Article
When you were kind enough to ask me to speak this evening I was Master of the Rolls and as such ex officio Chairman of the Magna Carta Trust. The Magna Carta Trust is a charitable body devoted to increasing knowledge of and...
Read on...
Recent Articles
Stay updated
If you would like to keep informed about the work of the Magna Carta Trust and our partners, please sign up to the newsletter below.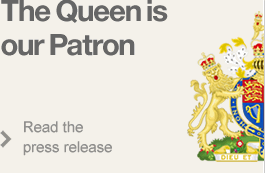 Become a Supporter
There are a number of significant supporter opportunities. Register your interest early to ensure the widest range of options.
Find out more