The Magna Carta Committee of the Rule of Law Institute of Australia is delighted to announce that it has been awarded £20,000 by the Magna Carta Trust's 800th Anniversary Commemoration Committee.
The award has been used to develop a website entitled "Magna Carta Legacy" and make educational material available to all Australians and other countries of the Commonwealth. Click here to view this website.
The Legacy of Magna Carta website explores fundamental liberties of the individual as they exist in selected Commonwealth countries today. It will be a resource for teachers and students to learn about individual liberties, legal institutions and events that enshrine the legacy of Magna Carta.
As Sir Gerard Brennan, a former Chief Justice of Australia, has said, the Magna Carta has lived in the hearts and minds of Australian people. It is an incarnation of the spirit of liberty in Australia. And whatever its literal text or meaning, it has become the talisman of the spirit of a society in which tolerance and democracy reside, a society in which power and privilege do not produce tyranny and oppression.
Chairman of the Australian Magna Carta Committee, Professor Nicholas Cowdery AM QC, noted the following: "The principles reflected in the Magna Carta are valuable in educating students about liberty, democracy and the rule of law. It is an inspiration for a framework of laws which provide the basis for peace and order in many countries, and for individual liberties."
The website includes online interactives and downloadable print resources for secondary students (aged 12 – 18) who participate in legal or civics courses as part of their studies. Exploration of fundamental principles of legality such as checks and balances on the power of government, and the relationship between the rule of law, democracy and liberties highlight the importance of Magna Carta in contemporary discussions about liberty.
The first two countries to be examined on the website are Australia and Fiji.
Resources for a further two Commonwealth countries are being developed.
A portal with links to Magna Carta education materials from a range of cultural institutions will also link teachers and students to the wealth of information already available.
Details of the work of the Australian Magna Carta Committee appear at: http://www.magnacarta.org.au/
Click here to view Magna Carta Legacy.

Featured Article
Today is the very anniversary of the sealing of the Magna Carta, that great charter which laid down the basis for English common law, now spread throughout the world. Magna Carta gave protection of law against despotism by...
Read on...
Recent Articles
Stay updated
If you would like to keep informed about the work of the Magna Carta Trust and our partners, please sign up to the newsletter below.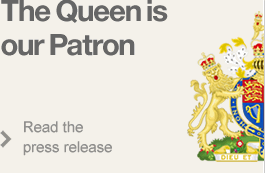 Become a Supporter
There are a number of significant supporter opportunities. Register your interest early to ensure the widest range of options.
Find out more