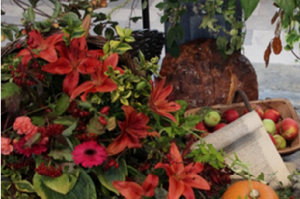 Between the 15th September, 2015 and the 20th September 2015, Salisbury Cathedral hosted over 30,000 blooms in a Flower Festival which commemorated the 800th anniversary. The 'Magna Flora ' Flower Festival was arranged by c. 500 flower arrangers, and included a tribute to Elizabeth II, as the Britain's longes reigning monarch.
Click here for more information – from the BBC

The Project:
Symbols are a powerful means of conveying messages regardless of language, culture or religion. Flowers are a common and often uniting form within symbolism, providing a universal 'language' for connecting across international boundaries. This project engaged member countries of the Commonwealth in the wider meanings of Magna Carta through the symbolism of flowers and in turn connected the Commonwealth and its values through a virtual community.
Building upon the Commonwealth's shared values of justice and citizenship, the project involved working with one school from each of the 53 countries of the Commonwealth. After classroom activities on Magna Carta, each pupil, or group of pupils, will be given the task of proposing a flower or plant that grows in their country that in their view best reflects as a symbol the concepts of Magna Carta and of freedom, and will be expected to make a case supporting their choice.
The 53 winning entries were presented to Salisbury Cathedral and featured as part of the 'Magna Flora' Flower Festival.
Flowers for Freedom Project blog
Links to the blogs as they are updated will be posted below.
January 2015: 'Finding Tuvalu'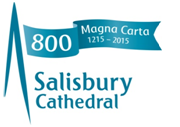 Featured Article
I am delighted to have been asked to speak to you this evening. This is an event which marks a number of important themes. As we have heard, we celebrate a major anniversary – the 50th anniversary of the Magna Carta Trust...
Read on...
Recent Articles
Stay updated
If you would like to keep informed about the work of the Magna Carta Trust and our partners, please sign up to the newsletter below.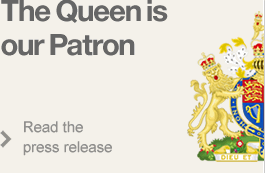 Become a Supporter
There are a number of significant supporter opportunities. Register your interest early to ensure the widest range of options.
Find out more