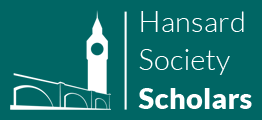 To mark the 800th anniversary of Magna Carta, two Scholarships worth £10,250 each have been launched by the Hansard Society, with the support of the Magna Carta 800th Committee, for undergraduates from Commonwealth countries.
The Hansard Scholars Programme was established over thirty years ago in order to promote international knowledge and understanding of the British model of parliamentary democracy, its constitutional development, form and function and influence around the globe. It is a prestigious, highly competitive Programme for which young scholars and 'future leaders' are drawn from developed democracies such as the USA, Australia, and India as well as emerging democracies such as Georgia, Indonesia and Serbia.
Hansard Scholars undertake undergraduate education modules in British politics and public policy combined with a bespoke political placement at Westminster. The rigorous academic component of the Programme requires Scholars to take two courses – 'Parliament and Politics' and 'Politics and Public Policy'. Assignments include essays, policy briefs, written end-of-term examinations and supervised dissertations.
The placement is generally undertaken with an MP, Peer or parliamentary committee. Hansard Scholars thus gain direct experience of our democracy at the heart of Westminster, helping them to develop a nuanced appreciation of the complex challenges facing representative democracy in the contemporary world. They also undertake study visits to Edinburgh and Cardiff to explore devolution and enjoy an extensive guest lecture programme, including issues relating to Magna Carta and the Rule of Law.
As well as championing the principles and practices of our democracy, the Programme fosters cross-cultural experiences with the goal of creating lasting relationships with future leaders and decision-makers in countries around the world.
Applicants must demonstrate exceptional academic ability and achievement, a demonstrable commitment to public service, and the potential for future professional distinction in their chosen field, whether that be politics, the law, the media, civil society, business, or academia.
These scholarships are only available to undergraduate students who are citizens of Commonwealth countries.
Applications will be judged on the basis of an essay competition and financial need.
For more information and to register your interest visit: http://hansardscholars.uk/
The deadline for applications was 1 July 2015.
Featured Article
Today is the very anniversary of the sealing of the Magna Carta, that great charter which laid down the basis for English common law, now spread throughout the world. Magna Carta gave protection of law against despotism by...
Read on...
Recent Articles
Stay updated
If you would like to keep informed about the work of the Magna Carta Trust and our partners, please sign up to the newsletter below.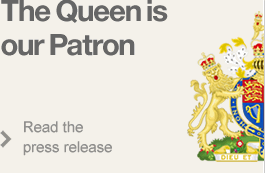 Become a Supporter
There are a number of significant supporter opportunities. Register your interest early to ensure the widest range of options.
Find out more