The Magna Carta 800 celebrations began for CADW at Easter with a series of events across Chepstow and Cilgerran Castles.
Cadw also unveiled two willow sculptures at Chepstow and Cilgerran castles, and launched a new Magna Carta/William Marshal trail across south Wales. The sculptures 'bookend' the trail in the East and the West and provide a focus of the celebrations across Wales in 2015.
Both Cilgerran and Chepstow Castles hosted re-enactments weekends starting with a two-day William Marshal celebration in Chepstow in May and leading up to a full weekend of Magna Carta themed events over 13th and 14th June at both sites.
The celebrations will finish in September with a two-day flower festival at Cilgerran Castle with the Magna Carta as the theme.
Featured Article
Introduction – Runnymede and all that. Winston Churchill described the Magna Carta as "the foundation of principles and systems of government of which neither King John or his nobles dreamed". Now in Politics we're used to the law of unintended consequences...
Read on...
Recent Articles
Stay updated
If you would like to keep informed about the work of the Magna Carta Trust and our partners, please sign up to the newsletter below.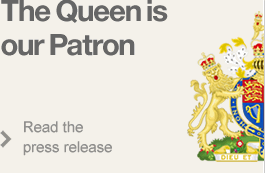 Become a Supporter
There are a number of significant supporter opportunities. Register your interest early to ensure the widest range of options.
Find out more