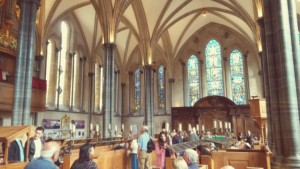 The Temple is at the heart of legal London. It is home to the two ancient Inns of Court or colleges of law, Inner and Middle Temple, and is only yards from the Royal Courts of Justice.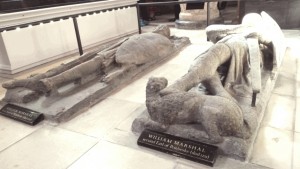 The beautiful and historic Temple Church (pictured, left) was built by 1162. The Temple was King John's London headquarters, 1214-5; vital negotiations and charters originated here. William Marshal (pictured, left) was buried in the Church; his effigy lies here still, next to the effigy of his eldest son, one of the Surety Barons at Runnymede. In the seventeenth century the Temple was central to the American colonial expeditions and constitutions, and to the resistance to Stuart absolutism. Thanks to the generous support of the Magna Carta 800th Committee and of other charities, the Inns have mounted in the Church an outstanding exhibition to celebrate the Charter, past and present.  The V & A has lent four casts of medieval effigies: of William Marshal I and II (taken before the Blitz), John and Henry III. Further loans and help from Lincoln Cathedral, Salisbury Cathedral and the National Archives have transformed the Temple's Round Church into a shrine to the Great Charter of Liberties. The Temple will, with the British Library and the Guildhall, be an essential destination for all London's residents and visitors in 2015 who are on the trail of Magna Carta.
The exhibition opened on Monday 17 November 2014. It will be in place throughout 2015 and for the foreseeable future. For information on the Church's special services, lectures and other events, visit www.templechurch.com
Featured Article
790 years ago, John,the King of England was having a little local difficulty with his barons. His attempts to defend his extensive dominions across the Channel, including Normandy and a considerable portion of western France, had been a disaster...
Read on...
Recent Articles
Stay updated
If you would like to keep informed about the work of the Magna Carta Trust and our partners, please sign up to the newsletter below.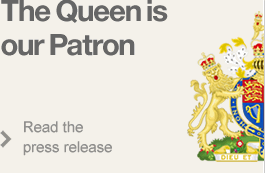 Become a Supporter
There are a number of significant supporter opportunities. Register your interest early to ensure the widest range of options.
Find out more