Worcester Cathedral was awarded funding from the Magna Carta 800th Anniversary Commemoration Committee for Magna Carta and King John Play for Schools. The £12,500 funding is part of the Round Two awards of the UK Government's Grant to support work of the Magna Carta Trust.
The Magna Carta Play, "A tale of Bolshie Barons, a Crafty King and a Timeworn Tomb in Wooded Worcester", gave a historical account of Magna Carta and King John and their impact and relevance today.  The play was set in the national context of 13thCentury England and also the local context of Worcestershire where King John is buried in Worcester Cathedral.
The play was toured to 50 primary and middle schools in Worcestershire and the Metropolitan Borough of Dudley, aimed at children aged 9 – 12yrs old, during April and May 2015. Some of the plays were also performed in Worcester Cathedral, in the Quire beside King John's tomb. The play was offered to schools free of charge, thanks to the grant received from The Magna Carta 800th Anniversary Commemoration Committee. Schools attending the Cathedral to see the play took part in interpretative activities developing the themes of Liberty, Human Rights and Citizenship emanating from the influence of Magna Carta.  These were organised by the Cathedral's Education officer Sue Adeney.
Thanks to this funding, Chris Jaeger, Chief Executive of Worcester Live, was commissioned by Worcester Cathedral to write and direct the plays, working with actors from Worcester Repertory. For Chris this was the third play of its kind that he has written for this age group. The actors were also experienced in delivering this type of play, with engaging performances that inspired young people.
Gallery
See the Cathedral website for more information about Magna Carta and King John events – www.worcestercathedral.co.uk
Featured Article
796 years ago tomorrow a reluctant, but resigned, and most definitely scheming King John was brought to Runnymede to put his seal to the Great Charter of Liberty – Magna Carta. John might have acceded to the Barons' demands...
Read on...
Recent Articles
Stay updated
If you would like to keep informed about the work of the Magna Carta Trust and our partners, please sign up to the newsletter below.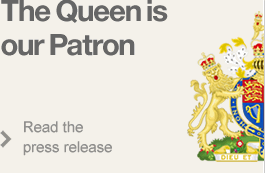 Become a Supporter
There are a number of significant supporter opportunities. Register your interest early to ensure the widest range of options.
Find out more