Please select from the following:
Pre Magna Carta  |  Post Magna Carta  |  Restoring Royal Authority  |  2nd Barons' War
In this section, the role of the most significant battles and sieges in the story of Magna Carta are highlighted by the Battlefields Trust and the Magna Carta 800th Anniversary Commemoration Committee.
This commentary was compiled by Edward Dawson, assisted by Dr Matthew Bennett, with substantial research by Michael Ingram.
The Magna Carta 800th Battlefields Project seeks to raise awareness of the battlefields and sieges associated with Magna Carta and the Barons' Wars. It provides interpretation and educational resources to tell this story, and many of the sites here feature on Magna Carta Trails. We hope it will inspire and stimulate others to investigate, and find out more to add to this fascinating story.
Click here to download a list of Magna Carta Battles
The Trust has produced commentary on the Great Charter and conflict in its companion Battlefields Magazine. Click to download the following:
Battlefields 2014 Winter issue
Battlefields 2015 Spring issue
Click here to download a bespoke Battle of Lewes leaflet (featured below).
Want to find out more about some of the battlefield sites listed in this section? Enter your details in the form below & we will get in touch with you.

Click here to visit the Trust's website.
#MagnaCartaBattles
Pre Magna Carta  |  Post Magna Carta  |  Restoring Royal Authority  |  2nd Barons' War
Featured Article
Magna Carta, or as it is properly called the Great Charter of Liberty, was born on 15 June 1215 at Runnymede when King John – Bad King John as he is more commonly known – was persuaded to accede to a number of demands made...
Read on...
Recent Articles
Stay updated
If you would like to keep informed about the work of the Magna Carta Trust and our partners, please sign up to the newsletter below.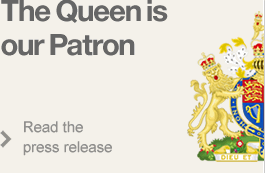 Become a Supporter
There are a number of significant supporter opportunities. Register your interest early to ensure the widest range of options.
Find out more