This website uses Access keys to allow navigation of the website via the keyboard. For Windows users, please use Alt + key (stated below) and for Mac use Ctrl + key (stated below). For Mac Opera browser use Shift + Esc + key number.
The key numbers are as follows:
Navigation
Homepage – 1
The History of the Magna Carta – 2
Magna Carta Today – 3
Articles – 4
Tourist Information – 5
Events – 6
Schools – 7
Get Involved – 8
Online Shop – 9
Website Tools
Skip To Content (Missing out Navigation & Search) – C
Accessibility Information – A
Search – S
Sitemap – M
Standards Compliance
All pages aim to comply with the following standards (or recommendations):
XHTML 1.0 Transitional
WCAG 1.0 Priority Level 2
If you have any problems viewing this website, please get in touch via the contact section and we will do our best to resolve the problem.
Browsers
We aim to support the following browsers:
Internet Explorer 6+
Firefox 1.0+
Safari (Mac)
Mozilla 1.01+
Netscape 7+
Opera 8+
Scripts
JavaScript is used throughout the website to provide a rich user experience. JavaScript should be enabled in your web browser to use the website properly.
Featured Article
Rex no potest peccare (The King can do no wrong). How many of you have read Unbroken, the bestseller by Laura Hillenbrand about Olympic runner Louis Zamperini 's experiences in World War II? Perhaps ...
Read on...
Recent Articles
Stay updated
If you would like to keep informed about the work of the Magna Carta Trust and our partners, please sign up to the newsletter below.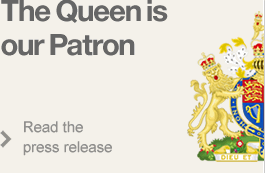 Become a Supporter
There are a number of significant supporter opportunities. Register your interest early to ensure the widest range of options.
Find out more